MS VERMONT SENIOR AMERICA 2020,
MILLIE TATE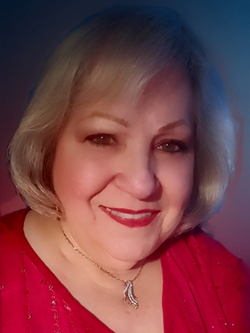 CONGRATULATIONS to MILLIE TATE, MS VERMONT Senior America 2020!

I am married to my best friend Lou, we have 1 son and 2 beautiful granddaughters. We live in Linwood, NJ. I have just retired after 30 years in the Jewelry business. Now I devote my time to my home and to Shore Thrift shop where I repair and price the jewelry that comes in for resale, the monies we raise go to help purchase new equipment for the hospital. I am the Vice President of the South Jersey Cancer Fund, we raise money to help Cancer patients that need help in paying for their medications, transportation, and current bills they cannot afford themselves, thru fund raisers and collecting donations. I also volunteer in County government by working as a committee person and in the polls. I also am a member of the Elks where we do fundraising to help veteran's and for disabled children and scholarships for college bound students. I have stared in many community theater productions as an actor and director. Last but not least in my free time I love to paint with acrylics and water colors. My life is very full and happy meeting new people and cherishing all of my older friends.