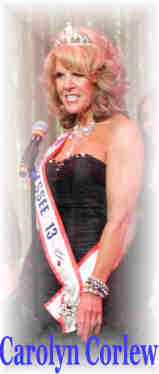 To Senior Ladies:
Share your experience, knowledge and enthusiasm for life. Be part of a national movement to dispel the myths of aging.
To Organizations:
There are many women deserving of recognition. Help us in honoring the "Age of Elegance" in this exciting and constructive program. For more information on Senior America or becoming a contestant, developing a local or state pageant or becoming a Local, State, or National Sponsor, email us!
To Email Us:
Our email address is senioramerica at pobox dot com. Replace the "at" with "@" and "dot" with a period, no spaces, and we'll know you're human.