MS VERMONT SENIOR AMERICA 2019,
NOREEN ADAMS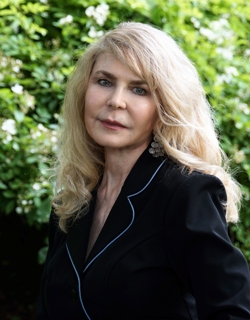 CONGRATULATIONS to NOREEN ADAMS, MS VERMONT Senior America 2019!

Noreen is a certified teacher, model, actor and singer having earned a BS, MS, in Education and is a Yale Peabody Fellow. She balanced her demanding teaching career along with her most challenging feat as a devoted single parent to her son.

While a student and cheerleader at American International, she received several accolades. These included being chosen to represent the school in the American Beauty Pageant, sorority nominated Homecoming Candidate, Fraternity Sweetheart among other related accolades while holding positions on student committees and as a sorority officer.

As a teacher, Noreen always exceeded beyond her required teaching responsibilities. She was a Master Teacher, implemented a Team-Teaching Program, Director of the school's Nature Trail, Media Center Coordinator, Cheerleading Coach, Choreographer, Teacher Choir and collaborated with other teachers in various fields earning her an award for her video on Rap Poetry. She also produced Summer Learning Workshops for parents and assembled a booklet for their use throughout the summer. Ms. Adams also received the honor of being nominated to the American Teacher Award (by Disney).

Noreen started her musical career in grammar school choir being chosen as a soloist in school performances and church. As an adult, she was classically trained with a penchant for singing Italian. She has performed in community shows, restaurants, well facilities, Country Clubs, Wedding soloist, Church Choir along with a teaching career.

Although time was limited, she was able to write the lyrics, music and vocals to create her first CD entitled, "My Darling Son." It was well received at weddings, private affairs, dances, and on an online radio program. Noreen is a member of SAG-AFTRA and has appeared in TV shows, commercials, videos, movies and won several beauty titles. She has been interviewed on Public TV and has been an interviewer of candidates for political office.

Family, especially her two grandchildren are an important part of her life. She loves out-door activities and is an avid sports fan. She was her son's biggest fan for his football games and track meets making them top priority. They also shared professional game activities together. Ms. Adams enjoys cooking, baking and volunteers in such organizations as Women & Family Life Center, Wounded Warriors, supports many charities as well as her parish. She is strong in her faith which has aided her through many challenges in life. Noreen feels fortunate to have the honor of representing Vermont and to be affiliated with Senior America.