MS OREGON SENIOR AMERICA 2014,
CAROL LUKENS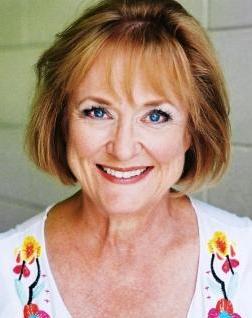 CONGRATULATIONS TO CAROL LUKENS, Ms. Oregon Senior America 2014!

In my own words as Ms. Senior Oregon America 2014:

I was born and raised in Portland, Oregon. I recently celebrated 41 years of marriage to my handsome husband Bert and now live in Beautiful Bend, Oregon on a 10 acre farm with Appaloosa Horses and German Shorthair hunting dogs.

I graduated from Portland State University with a Bachelor of Arts degree in speech & drama. During my college years I entered beauty pageants and won scholarship money to help pay for my education. I won several titles including Miss Portland America, Talent & Swim Suit winner at the Miss Oregon pageant and after marrying I became Mrs. Oregon America.

I have enjoyed a long career in the Acting & Modeling industry where I worked as a talent manager and casting director in Oregon. Some of the movies I helped cast are Kindergarten Kop, Free Willy, & Maverick where I became friends with late James Garner.

I have enjoyed life as a sister to 3 siblings, a mother to Deborah my beautiful daughter, & step-mother to 3 wonderful sons. I have 10 grandchildren & 3 great grandchildren.

I have always believed that pageantry was a character builder for young women. It was just natural that when my husband retired that he would join me in my business venture and we became the State Directors for the Miss Universe Organization, and produce the Miss Oregon/Teen USA pageants.

I have been blessed with good health & life without a lot of sorrow. I attribute this to the priorities learned from my mentors. God first, then husband, children, family with work and other interests to follow.