MS NEBRASKA SENIOR AMERICA 2017,
DEBBIE WATTS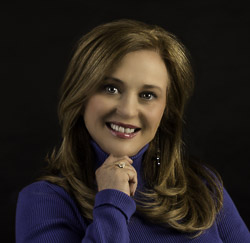 CONGRATULATIONS to DEBBIE WATTS, MS. NEBRASKA Senior America 2017!

While expecting me, my parents, in the U.S. Marine Corps at the time, went to a USO show and saw an entertainer named Debbie Reynolds. That very night, they decided that I would be a "Debbie." I've had a lot to live up to, ever since.

I learned to read, play piano, sing and dance at a very early age, and I would perform on a moment's notice. Although a tomboy and basketball player, I would play and sing at church and school functions. Winning a college piano scholarship, I performed in college theatre productions while being a college cheerleader and being selected "Campus Beauty." While in grad school, I led the house band at Ft. Campbell, Ky. I fell in love with entertaining troops, while also being cast in community theatre productions, such as "Hello, Dolly." I also performed on river showboats. Performed one season at a park before it was named "Dollywood." It was at this time that I began idolizing Dolly Parton as an entertainer.

In the 1980's, I appeared on a t.v. game show, and they gave me a job!! Eventually becoming producer of the show, I learned much about entertainment. As an educator and trainer of teachers, I enjoyed working with students as writers and performers, while raising my own children.

Nowadays, calling myself a retiree-preneur, I have written books and stage plays. My Ryman Diaries is in its third year!! I have also written shows for San Diego and Omaha. Retirement has also given me time to become a spokesperson for some important causes. My passion is veteran's issues, including being an advocate for better benefits for veterans, and especially members of D.A.V. (Disabled American Veterans) My patriotic musical act, "Sentimental Journey," supports D.A.V. projects. I have also launched my own jewelry line, "Jewels For Her Crown," which supports YWCA Women's Services. I also entertain at senior communities in a corps of musicians called "Music For Seniors," while serving on tourism and arts boards. Besides my ventures as a "retiree-preneur," my family, faith, and friends are my life. Thanks to support from hubby, Ray, daughter Brittany, son-in-law, Brad, son Chris, grandchildren, Easton and Presley, and colleague Tom, I'm enjoying being an entertainer and pageant girl. My church friends, audiences, and pageant sisters are my inspiration. With the energy I've been given, I hope to travel as spokesperson for pageants and what they can do for women of all ages. As the song says, I've "only just begun."