MS MARYLAND SENIOR AMERICA 2018,
CAROL SUE GERSHMAN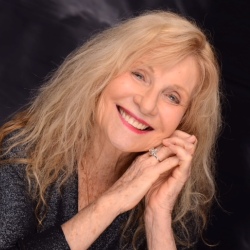 CONGRATULATIONS to CAROL SUE GERSHMAN, Ms Maryland Senior America 2018!

Reinventing myself at different stages of life gives me the boost and the beat to live a spirited ageless life. I like to have a project going at all times whether it be work related, educational or entertaining.

I am blessed with three children and 5 grandchildren; family always comes first but as a single person I needed to have many other experiences.

I began a party design business in the 1970ís much before it became popular. I loved planning and designing spectacular events which was innate having been brought up in a family that loved entertaining their own family.

Later I began to invest in real estate and was drawn to the renaissance of South Beach/Miami Beach, Florida, falling in love with the town and moving there for 18 years. I was able to reap the benefits of my investments by having an income as a land lady. At the same time my real estate license led me to commercial store leasing and working for myself.

Traveling is my passion. On my first planned trip to Europe, my girlfriend backed out at the last moment. I was stuck! Having never traveled alone, I decided to go realizing how great it was to be free from schedules and travel mates. Now 40 years later I only travel solo and still enjoy the un-planned adventures of no reservations and the hostel life and then treating myself to a one night stay at a posh hotel after I feel fulfilled, My travel adventures were all two to four months long to six continents.

I fell in love again at 70 years old and when he walked out on me, I was determined to get him back. What better way than to write a book about us/a metamorphis. I enrolled in Miami Dade Writing school and my one page assignment became longer resulting in a memoir called The Jewish Lady, The Black Man and the Road Trip.

My goal was to shock him and get him back. Did it work? Let your imagination decide. My love for writing led me to my second book, a self help book of 49 terrific ideas for a bigger and better lifestyle.

By a whim, and once again never imagining I could, I enrolled in a singing class and for the last six years my life is about going to open micís which led me to two sell out shows which I produced, directed and starred.

Now a days learning and giving are my goals. I attend philosophy school and caregiving to family. I have a strong focus on eating correctly and exercising; swimming, yoga and walking. Living in New York City awards me many opportunities to grow and learn.