MS MARYLAND SENIOR AMERICA 2017,
KAREN MOORE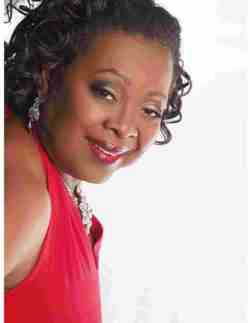 CONGRATULATIONS to KAREN MOORE, Ms Maryland Senior America 2017!

Karen Moore is a talented and inspiring mother and grandmother who has been an upstanding role model and active Washingtonian for over 6 decades. A true native Washingtonian Karen was born, raised, and educated in the District of Columbia. She married her now-deceased husband Charles Moore and moved to Hyattsville, Maryland in the Washington suburbs in 1972 and still resides there. She is the proud mother of three successful adult daughters, Melodie, Shayla and Charita, and grandmother to Kamar and Kayla. In August 2017, she married Ray Murrell.

Karen attended DCís Calvin Coolidge High School, DC Teachers College, Howard University, and the University of Maryland and achieved her goal of attaining her bachelor's degree at age 50 when she graduated from National Louis University in Business Management. Karen followed her mom and dad into a career in Intelligence Community (IC), by joining CIA in 1970. She worked in various jobs at four IC Agencies and during her career visited over 25 countries. Karen retired in December 2011 from the Office of the Director of National Intelligence as the senior Diversity Manager for the entire Intelligence Community, after 43 years of service in IC as an US federal government employee.

Karen has always had a great love for the arts and has displayed her talents in modeling, singing, and theater. Her Catholic faith and the Cursillo 4th Day Movement are very important to her. She has sung with church choirs and choral groups. Over the years, she has been a Catholic Church cantor and choral singer at the National Shrine and Fort McNair Chapel. She is a trained soloist who sings at funerals and weddings and has performed featured roles in numerous high school and community musical theater productions. Karen has performed with a live Rhythm and Blues Band and orchestra and before large audiences of 300-400 people. Karen has sung on the stage at the Fordís Theater and the Opera House at the Kennedy Center. During President Gerald Fordís Administration, she sang as a part of quartet at a White House Christmas Party and again with her choir in 1998. In 2015, she was selected to join the 6-member live singing group Prince Georgesí Seniors On Stage. K aren has also done modeling and has worked as an extra on a TV show. In addition, she performed in NASA Music and Drama musical productions, Fannie, Urinetown, and Oklahoma. Karen also sings with the Seasoned Players, a seniors group which perform at hospitals, senior facilities, and churches.

Karen believes in a life of service and is also the guardian for her mentally challenged adult brother, a board member for the Wholistic Care Service which provides services for Disabled Adults. She is an advocate for her brother and other clients with disabilities and actively volunteers at her church supporting a variety of charities and community programs. Karen organizes events at her senior center. She finds great joy working with the Women I Know, an outreach ministry to help Abused and Homeless Women.