MS MARYLAND SENIOR AMERICA 2019,
DIANA SIMS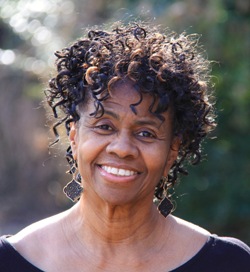 CONGRATULATIONS to DIANA SIMS, Ms Maryland Senior America 2019!

Diana was born in Baltimore, MD, and later moved to Philadelphia, PA where she graduated from Philadelphia High School for Girls. As a working mother, she attended Morgan State, Towson State, and George Washington universities. After completing all but the dissertation towards a doctorate in Rehabilitation Leadership, she found her first opportunity for entrepreneurship. In 1993, she opened Diana C. Sims & Associates, a rehabilitation company serving veterans and other individuals with disabilities. Her company continued to expand from a one-woman home office to a fully staffed office housed in the Rotunda. Sims & Associates served Pennsylvania, Washington, DC, Delaware and Maryland with a focus on vocational and medical management services. They contracted with the Office of Employment and Economic Development to provide job readiness, workshops for individuals that were transitioning from social services to the labor force, in addition to customer service and communication training. She found true fulfillment as she worked to assist others in finding a better quality of life.

Never to shy away from a challenge, Diana opened her first Subway in 2001. She was attracted to Subway because it offered fresh, tasty and healthier alternatives to fast foods. Over the next four years, she opened two additional Subways stores. While opening, operating and overseeing three Subways with as many as 50 employees, Diana found time to buy and sell real estate in the Baltimore area.

Diana also found time to continue her first love, working in the community. Through a grant with for Alcohol and Drug Prevention, Diana assisted in the planning and development of activities for youth and parents living in low-income housing. Working with a team, they create fun activities including a Black History tour to New York and Washington, DC in addition to other events. The goal was to allow the children to see beyond the boundaries of their community.

Always living a full and purposeful life, Diana was active in her community, traveling, and family life while working as an entrepreneur. Currently, Diana is an active member of Alpha Kappa Alpha Sorority, Mountain Christian Church and Samurai Fitness. She enjoys spending time doing enrichment, educational and fun activities with family and friends. Her greatest joy comes from seeing the success of her children who fulfilled their career choices and experiencing the delight and love in the eyes of her beautiful granddaughters.