MS MAINE SENIOR AMERICA 2019,
DEBRA ECCLES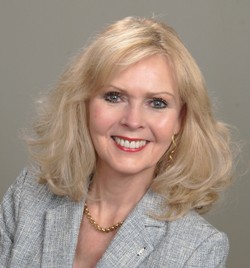 Congratulations to Ms Maine 2019, Debra Eccles!

Having been born of Swedish immigrants, I grew up in Jamestown, New York on beautiful Lake Chautauqua. I have handled the waves of life with bravery and grace. I have worked since the age of 15 and feel pride in my independence. I graduated in 1969 and was Miss Jamestown 1st runner up in 1970. College years were at Jamestown Community and Buffalo State University majoring in phycology. My husband was drafted in the army and when stationed at Fort Riley, I earned a license in Cosmetology which I still hold since 1974. We had two sons, now 41 and 39. I became a licensed Real Estate agent in 1986. I was crowned Mrs. CT USA in 1989 and directed/produced the USA State Pageants in 1990/91. I was runner up in 2015/2018 Ms. Sr. CT Pageants and currently the President of the Cameo Club. Runway modeling and MC work are exciting! I consider myself "self- Made". My husband died in 1993. As unexpected as death was, I was left with financial hardship and sons to raise, then ages 12 and 14. With Self pride and determination I was able keep our home. I took a position as a Relocation Counselor for stability. Three years later I was offered an Assistant Manager position in a well-known Real Estate company. Quickly taking the initiative to open my own branch within that company I became the "Sales Manager". As I built the office, I was awarded "Manager of the Year", "VP of Sales", "Entrepreneur of the Year" and promoted to "Regional Vice President". As a survivor of cancer, I have now been cancer free for 18 years! I support several charities. My oldest earned two Bachelor Degrees and a Masters, The youngest has a Land Scape business and was a professional Motocross Rider. Finding satisfaction in renovating homes, I have lived in each.

Staging/decorating are a passion of mine. Before age 62 I was privileged to travel to Sweden several times to meet my family and other countries and Islands. Enjoyment is found in dating, dancing and being with good friends. I continue to accept challenges under diverse circumstances. Playing small has never been in my thoughts. Fear does not live there, because God has always put the "pieces of the puzzle" together. Currently I am "Director of Strategic Growth" for a world class Real Estate Company, 33 years in the Industry. My sons struggle without their father. My 6 year old grandson lives with me since he was two weeks old. I am his legal guardian. We have a very close relationship but I never dreamed of raising another child from age 62! I am in the process of writing a book about grandparents raising grandchildren. There are 5 million households in this country facing this dilemma. I live each day with gratitude and I see life as a journey to live with passion, understanding, integrity, charity and love for others. I have more to accomplish. We are all meant to shine!