MS MAINE SENIOR AMERICA 2018,
FORTUNATA MALUCCIO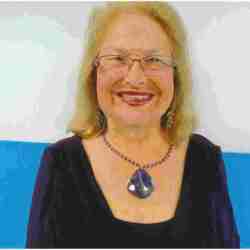 Congratulations to Ms Maine 2018, Fortunata Maluccio!

I was born in Italy, the eldest of 5 children. After my college education, I graduated from Tailor School. I worked as a tailor. Later, I bought a sewing business and made designer clothes, commercial pilots uniforms etc. Then I purchased a restaurant,which I operated for years. After my three daughters finished college and got married, I worked at a furniture store, where I got top honors and bonuses. I have 8 grandchildren, 4 boys and 4 girls, which is thrilling, as I love children. Even before my grandchildren were born, I did volunteer work in the children's department at a local hospital. I also enjoy driving ill people to the hospital or doctor's office. As a member of the Lion's Club, I raised money for the visually impaired. During election years, I volunteer for the democrats. Now that I am retired, I enjoy spending time with my children and grandchildren. I often help neighbors and friends with daily needs if they want my help. I enjoy the opera, traveling, walking and going to the gym. I love gardening, and cooking and sometimes when I observe nature, I am moved to write a poem. I also look forward to performing with other members of the Cameo club at various senior citizen homes. I do my stand up comedy routine which includes the jokes I have written. Retirement has brought me a lot of pleasure , as giving to others, makes my world go round.