MS KENTUCKY SENIOR AMERICA 2015,
DEBORAH LEWIS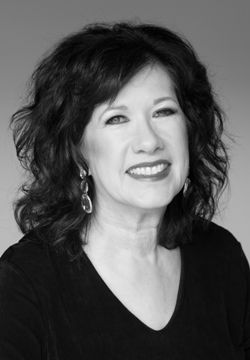 Congratulations to Ms Kentucky 2015, Deborah Lewis!

Debbie was fortunate to be born in the historic town of Asheville, NC, on April 16, 1952. During her childhood she had a desire and interest in music and art. She took tap dancing for several years at Fletcher Dance Studio and has always had a bent in the area of creativity. At the age of 4 she discovered her passion for yard sales, estate sales and auctions. As a child she went to her first garage sale and used her items to decorate her playhouse. Today she has two online stores and is passionate about attending estate sale in hunt for treasures of the past.

Debbie graduated in 1971 from Asheville High School and went onto Western Carolina University. She attended classes at Asheville Buncombe Technical College, Mid America Seminary, Proverbs 31 and Ken Davis' Dynamic Communicators Workshop.

Debbie's greatest achievement is family. She is married to Robert Lewis, together they have three children. Robert and his wife Amelia, with three children Dakota 17 and Keenan 5, and Adeline 1 reside in Asheville. Jonathan and his wife Danielle live in Culpeper, VA, and have two daughters, Gabrielle 7 and Annabelle 5 and one on the way. Lindsey and her husband Grant Hignite have three children, Caleb 14, Natalie 10 and Ian 6, and they live in Raleigh, NC.

Early on in her marriage, Debbie found herself with three children under three when her husband was called into the ministry. The life she thought she was starting had now changed drastically with this call, that call was not just for her husband, but she would later learn opened the doors for her to serve in the ministry as well. They packed up their home and three tiny children and made the move to Memphis, TN, where Debbie's husband enrolled into Mid America Seminary to answer the call to become a pastor. There, Debbie began her life of ministry. She was not called to shepherd a church as a pastor, but as someone who encourages, uplifts, and serves through music.

Together they have served in churches in Remington, IN, at California Creek in Madison County, Black Mountain, Fairview, Brevard, and Fayetteville, NC. As a part of her church ministry, Debbie has led choirs for children, youth, and adults. She has directed children and adult drama, as well as written dramas for churhes. Deborah has been involved in some acting and would still like to pursue that passion.