MS KENTUCKY SENIOR AMERICA 2016,
CATHERINE SZERSZEN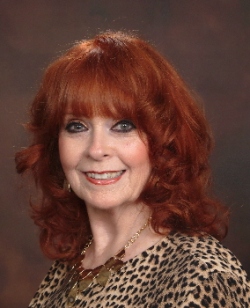 Congratulations to Ms Kentucky 2016, Catherine Szerszen!

Catherine is married to the love of her life, Tony. She is the mother of five children and grandmother of two. She is high school Vice-Principal and clinical social worker who specializes in bereavement issues with children. She began her college career after the birth of her fifth child. She graduated Magna Cum Laude with a Bachelor of Science from SCSU and received her Advanced Standing Master degree (MSW) from Fordham, while concurrently completing her graduate internship at Yale, specializing in Oncology. She completed her Sixth Year Degree in Educational Leadership at SCSU. She was the recipient of the SCSU Faculty Award for Academic Excellence and was inducted into the Alpha Chi National College Honor Society, Beta Rho Chapter of Phi Alpha Honor Society, and Tau Phi Honor Society. She credits her success to the unwavering love and support of her family. She was Chairperson of the School Safety and Violence Committee and is an honorary member of the National Youth Leadership Forum for Diplomacy and Homeland Security. She is writing and illustrating a children's book on diversity. Her career has focused on working with children. She considers her ability to touch the lives of children as a God given talent that she utilizes to make an impact upon our youth. She is a strong advocate for children and seniors. She spent the summer of 2015 meeting with government officials, directors of senior centers and seniors to determine senior issues, needs and concerns. After gathering data, she met with the Commissioner on Aging to bring these issues to the forefront. She reaches out to seniors by participating in entertainment events with her local Cameo Club. Being the daughter of a Navy Seebee and the wife of an Air Force Veteran, she spends time recognizing the contributions of our veterans in the hopes of giving back to those who molded our country and protected our freedom. She volunteers in pediatric units, fundraisers for children, and mentored children from other countries as they assimilated to the US. She volunteers for the Cancer Society, Heart Association and St. Jude Hospital. She is also a volunteer supervisor for graduate students in education. She enjoys: spending time with her family who keep her happy and centered, music, art, writing, and keeping physically fit. She is looking forward to retirement this year and is pleased to represent Kentucky. She continues to bring acclaim to women who have reached the "Age of Elegance."