MS KANSAS SENIOR AMERICA 2015,
LORI BARDOT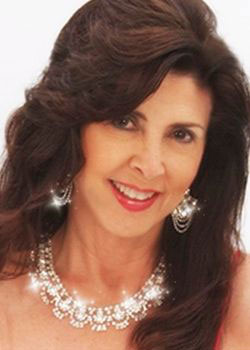 CONGRATULATIONS to LORI BARDOT, Ms. Kansas Senior America 2015!

Lori Bardot is the "Don't Quit Girl." After receiving her MFA from Syracuse University she taught and lectured a class from her thesis.

Lori had a very successful business career as the VP of sales for several companies. This experience lead to Lori opening her own company named Manning Marketing.

Although Lori was told she may never sing again, her "don't quit" attitude helped in her recovery from throat surgery. Rehabilitation and dedication supported her desire to sing again. She continues vocal exercises daily bringing the "Don't Quit" attitude to a whole new level!

Lori enjoys her entire family; 3 sons, daughters-in-law, 7 grandchildren, husband Kevin, and 98 year old mother.

She has always pursued her love of the arts through music and artistic achievements. Her hobbies include sewing, woodworking, playing the guitar, cooking, drawing and painting. Lori enjoys teaching, entertaining seniors, singing and songwriting.