MS WYOMING SENIOR AMERICA 2017,
SHARON PARRY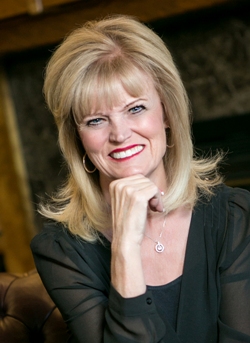 CONGRATULATIONS to SHARON PARRY, Ms Wyoming Senior America 2017!

Sharon ran the Los Angeles Marathon (her first) at age 40, landed her dream job at age 45, and earned a college degree at 47, graduating with honors. In 1982, she was offered a position with the Los Angeles Olympic Committee to generate funding for the 1984 Olympic Athletes. With her undaunted persistence and skill, she raised over $5,000 selling pins and patches to any organization who would listen. She received several commendations for her efforts.

Both of Sharon's parents were pilots and she was determined to work in the airline industry. Despite applying for jobs with different airlines over a 25 year period, and being turned down 5 times, she persisted and obtained a job of a lifetime as a Sales Representative for United Airlines.

She was given many awards from Most Valuable Player for revenue generation to a coveted Employee Service Award for handling of United Employees who were devastated by September 11th. Out of 40 Managers, Sharon was the only one who was given the opportunity to stay on with United when 39 were furloughed.

At the age of 60, she was offered a prestigious position as an International Corporate Trainer with a world-wide training oganization. Her specialty areas include Assertive Communication and Conflict Management Skills for Women. Sharon continues to inspire, motivate and influence people of all ages from all walks of life today, having conducted over 800 seminars! Her most remembered assignments are working with Military men and women helping them transition into Civilian life.

Sharon has been married to Steve for 49 years, has a daughter, Shannon, and two wonderful grandchildren, Allison and Tanner.

Realizing that technology can be the "key" to viable communication with Seniors and their friends and family, Sharon has been instrumental in providing an opportunity for Seniors to learn how to use Facetime technology to stay in touch through a program she and her grandson provide.