MS WASHINGTON SENIOR AMERICA 2012,
JOAN SCHIELD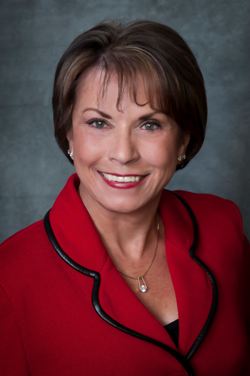 Congratulations to Joan M. Schield, Ms. Washington! As Joan tells it, it's One More American Dream:

I am a tweener. I was born in Tacoma, Washington, in December of 1940 between WWII and the Boomers. I am the oldest of three daughters; I grew up on a chicken farm in Graham, Washington. There began my dream. Although from the 40ís to the 70ís life was difficult, I just called it life. But all trials of life can be a catalyst to reaching and our dreams.

While living in Gig Harbor, Washington, I was going through laser treatments for a malignant melanoma in my left eye. A friend of mine said he needed a company that could screen tenants. I needed something positive in my life and this sounded so exciting to me. I said, "I can do that, in fact I know exactly what to do." The very jobs I worked as a single parent to stay off of welfare provided me the exact experience I needed for starting my company. Little did I know at the time those jobs were my high school and college degrees combined!

Due to a complication from the laser treatments I had my eye removed in May of 1982. In March of 1983, I opened up the doors to Tenant Screening Services, Incorporated. Wow, I was so exited!!! Starting the company was difficult and challenging. There was no pattern to follow, as this was the start of a whole new industry. The company had a wonderful half page, newspaper photo story. The story provided the "Gold Seal of Approval." The power of the press is incredible! The business grew rapidly. We became and stayed the industry leader for over twenty plus years.

In 1992, I started a sister company called Verifacts, Incorporated. Verifacts managed and resold all the data Tenant Screening Services collected and resold the information to other screening companies. It was a very smart business move!!! Now, our competitors became our customers. Perfect!!! For three years Tenant Screening Services/Verifacts were finalists for "Best in the Northwest Small Family Business" and in 1997 we won. The companies had many articles written about them including in Success Magazine. I sold both companies in 2002 and retired.

God has opened up doors for me beyond my wildest dreams both in my personal life and in professional life. I am patched up, have several parts removed and or replaced, but I am still very actively in the game of life.

Yes, I have been living the American Dream! Now I am competing for the Ms. Senior America title. I am looking forward to the adventure and making new friends that last a lifetime. I feel it is an honor to represent my home state of Washington, itís beauty holds my heart captive. I truly believe God is everywhere but if He wanted to vacation, He would come to Washington state on a sunny warm day. When I was on the table in the emergency room suffering a heart attack, I realized that life boils down very quickly. What counts at the end of the road is love of God, love of family, love of friends, and the people along the road of life whose hearts we have touched.