MS WASHINGTON SENIOR AMERICA 2017,
CHERIE KIDD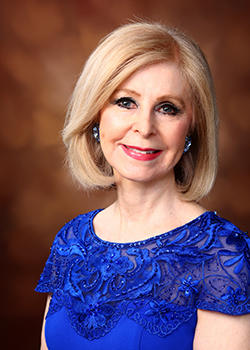 Congratulations to Cherie Kidd, Ms. Washington!

Cherie was born and raised in beautiful Port Angeles, WA. She is third generation Kidd family with her grandparents homesteading in the early 1900's. Port Angeles is on the northern border of the U.S. on the Strait of Juan De Fuca with the Olympic National Park in view.

Cherie's career experience includes being Executive Asst. to the President of Sprint, the CEO of First Financial Management and the Managing Partner of KPMG. She worked with Egon Zehnder Intl. She successfully ran Success Seminars and became a speaker at public and corporate seminars throughout the U.S.

In 1983, she was awarded "Mrs. Photogenic" in the Mrs. Georgia Division of the Mrs. America Pageant. Cherie has appeared in several films and TV commercials, including "Stolen Babies" with Mary Tyler Moore on Lifetime TV.

She ran an active household including adopted and foster children in addition to her two sons. She spent several years as a Den Mother for Club Scouts and volunteered for youth activities while running a business.

Moving back to Port Angeles to care for her dear mother, Cherie enjoyed volunteering for local organizations. She is the President of Soroptimists Intl of Port Angeles. They advocate for women and girls and support projects and scholarships in the community as well as worldwide.

She is a dedicated volunteer including past President of Kiwanis Club and participates in many projects supporting children. She enjoys serving lunches at Salvation Army and community dinners. She is Commissioner on the local pool district board, Chair of several committees and proud of the new downtown waterfront project. Interested in historic preservation, she was the author of her city's only historic district.

Cherie has been elected to three terms on the Port Angeles City Council. She was honored to serve as Mayor of her hometown and is currently serving as Deputy Mayor.

Cherie and her husband, Bob, own a Storage and U-Haul business. They met dancing. Bob supports her many community endeavors. They love to travel to Hawaii and still enjoy dancing.

As a cancer survivor, Cherie believes every day is precious gift and if you want to accomplish something - the time is now! She speaks to cancer survivor groups.

She loves spending time with her children and grandchildren. She is grateful for the support she receives from her sons, Chris and Doug and their families. They inspire her.

Cherie is proud and honored to represent the beautiful State of Washington. Washington is known for our beautiful ocean shores, mountains and lakes. Port Angeles is a waterfront city on the Strait of Juan de Fuca. We are host to the Olympic National Park.

As an advocate for women, it is an honor to participate in the Ms. Senior America Pageant showcasing these talented and accomplished women to prove that attitude and effort are indeed ageless and elegant.