MS VERMONT SENIOR AMERICA 2011,
PAMELA KIRIAJI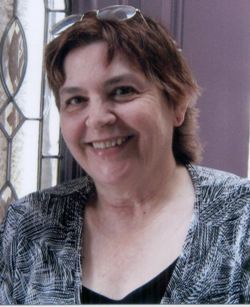 CONGRATULATIONS to the Lovely & Elegant, PAMELA KIRIAJI, MS VERMONT Senior America 2011!

Born on July 10, 1951 to Greek American parents, I have on sister and one brother and seven nieces and nephews. I graduated with a Masters Degree in Education from SALEM STATE UNIVERSITY.

Taught school for 15 years then started a new career with the United States Postal Service. Raised Collies all my life. Loved riding horses. Love music, singing and dancing.

Started baton twirling at age 7 and was in all of the local parades. When I retired I started volunterring at the Peabody Council on Aging Senior Center. Joined the Drill Team and became the "star" baton twirler. Joined the Forever Young Chorus. My other love is TRAVELING. Been to all "50" states and 20 countries.