MS TEXAS SENIOR AMERICA 2014,
SHEILA SHEPARD KLEIN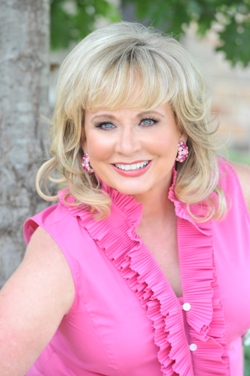 CONGRATULATIONS to SHEILA SHEPARD KLEIN, Ms. Texas Senior America 2014. We would also like to thank the State Administrators and the Sponsors for another fabulous Texas Queen!

A dedicated volunteer for over 20 years, Sheila believes as Henry David Thoreau penned, "…no one is born into this world to do everything, but to do something." Volunteering has always been her something!

Sheila is the recipient of the prestigious Mary Frances Hansen Community Service award presented at the 2013 Ms. Texas Senior America pageant for devoting over 1,100 volunteer hours during a twelve (12) month period. Her favorite charities include Bonham Veteran's Hospital (1996 - present), Child Protective Services (1998 - present), Denton and Lewisville Humane Societies and the Texas Cameo Club (2010 - present).

In 2006 she was also honored to win the title of Ms. Civic American Renaissance for her numerous volunteer endeavors.

Sheila currently serves on the board of The Spectacular Senior Follies, an annual musical Variety Show that showcases performers age 55 and better. She auditioned for, and has been cast as a dancer and showgirl in the previous two shows. She is also the secretary for the Ms. Texas Senior America's Cameo Club.

A proud native Texan, Sheila and her husband, Michael, have been married for over 33 years and have three children, three grandchildren and four great grandchildren. They also have three furry children; Great Danes, Moose and Aubrey and Labrador Retriever, Rebecca Rene.