The Ms. Texas Pageant is administered by Sarah Senter, Director; Sheila Shepard Klein, Secretary; Brigitta Powers, Treasurer; Arian Orlando, Judges' Coordinator; and Dr. Syntha West, Contestant Coordinator. Many thanks for their hard work and dedication to Ms. Texas and the Age of Elegance!

The 2020 Ms Texas Senior America Pageant will be held on August 1 at the Double Tree Hotel in Dallas. Make your plans to be inspired today!

To learn more, visit Ms Texas Senior America Pageant, contact Ms Senter at Ssenter638@aol.com or see Ms Texas Senior America on Facebook.


MS TEXAS SENIOR AMERICA 2019,
JOYCE BROWN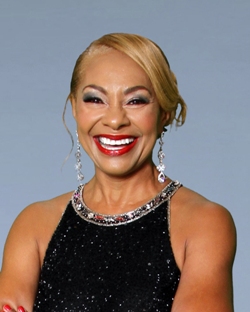 CONGRATULATIONS to JOYCE BROWN, Ms. Texas Senior America 2019, and to Sarah Senter and her exemplary team for another fabulous Texas Queen!

Grew up in Toledo, Ohio. I attended college at Alabama A&M University where I received a BS degree in Electrical Engineering Technology. I was the first to attend and graduate college in my family.

After graduation, I moved to Texas. I worked at Texas Instruments for 8 years where I was a Product Engineer and Supervisor.

I worked at Abbott Laboratories for the next 30 years where I held many engineering and management positions. As a manager, I was responsible for developing and empowering my employees which resulted in a high performing organization. At one time, I had 56 employees and had a $12,000,000 budget. I was responsible for the implementation of many projects. Abbott is a Medical Device company. As a result, we were audited by the FDA and ISO regularly. I interacted with both audit teams. The last 10 years, I was Supplier Quality Engineering Manager. I was responsible for the oversight of 300+ suppliers who reside in the US, Europe, Asia and South America. In total, I was in management ~31 of the 38 years of employment. I retired in March 2019.

Although I didnít have a role model for many of my successes, I became the role model for my younger relatives and other young women.

I completed a marathon at 49 and became a certified Health Coach at 59.

At 59, I was overweight and in the worst shape of my life. I started attending boot camp and began eating healthier and lost 30 pounds in 4 months. I transformed my body and now Iím in the best shape of my life. This experience defined my Health and Fitness Platform. After losing the weight, I have more confidence. I am looking for opportunities to try new adventures, live my life intentional and to achieve Godís destiny for my life.