The Ms. Tennessee Pageant is administered by Ms Senior Tennessee Inc., under the supervision of Frances Brooks.

Many thanks to Ms Brooks, and her team, Janie Hollingsworth, Pat Alford, Vancieneta Wisdom and Linda Spencer for phenomenal State Queens and wonderful pageants!

The 2018 Ms Tennessee Senior America Pageant was held April 14, 2018 in the charming town of Crossville, Tennessee, in the historic Palace Theater. Contact brooksqueen21@gmail.com and make your plans to attend next year!


MS TENNESSEE 2015
LAUREN SCOTT MONAHAN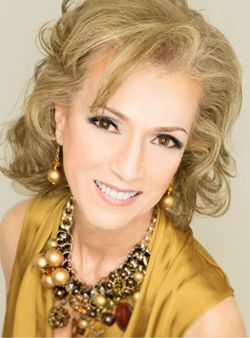 Lauren Scott Monahan was raised in a military family stationed in many locations around the world. She attended high schools in Puerto Rico and Florida, and is currently residing in the beautiful state of Tennessee.

Lauren is currently the director of the Frank R. Strang Senior Citizens Activity Center in Knoxville, TN, and a steadfast advocate of senior rights and issues.  She has worked for the mayor's office on this behalf, and has received former Tennessee Governor Phil Bredesen's Award of Appreciation for her work with seniors.  She has been nominated six times for the Covenant Health Platinum Award in Senior Advocacy. She received the prestigious lifetime service award for the Florida Parks & Recreation Association.

Lauren is proud to say that she has served as an officer in the U. S. Coast Guard, a legacy passed on by her father, Commander James Scott.   She is a private pilot, organist and singer.  A graduate of the University of Florida, Lauren earned scholarships in volleyball and basketball, and graduated Cum Laude. She continued her athletic ability and love of football by becoming one of the original Miami Dolphin Doll Cheerleaders, under the tutelage of June Taylor.   Her career led her to events and festival planning, parks and recreation, and working with seniors in Florida & Tennessee. She was a member of the Orange Bowl Festival Committee in Miami for many years, and was honored to be the Orange Bowl Queen in her teens.

She has studied piano and voice at the Pablo Casals Conservatory of Music in Puerto Rico. Her vocal career includes entertaining for the USO, being a member of the Florida Choral Society, and has sung backup vocals for Michael Crawford during his solo tour after his "Phantom of the Opera" days.

After losing her first husband to heart disease at a young age, she became very involved in her work, sports, flying and being with family. But when one door closes, another opens. After attending her 35th high school reunion in San Juan, Puerto Rico, she met up with the once captain of the football team. A year later, they were married, and have now enjoyed 16 years together. Buz is a retired Special Agent with the Federal Bureau of Investigation.