MS RHODE ISLAND SENIOR AMERICA 2018,
DIANE SCHREIBER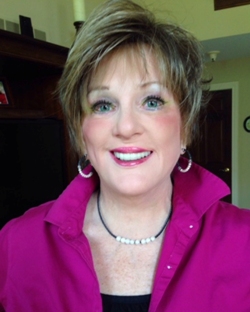 CONGRATULATIONS to DIANE SCHREIBER, Ms. Rhode Island 2018!

Diane was born into a family that taught her at an early age the importance of academics and music. She was part of several choral groups in school and enjoyed singing with her brother in college coffee shops during the folk music era. She attended Michigan State University and graduated with a degree in secondary English education. She taught for a while in the Detroit school system and later entered employment with the State of Michigan. She remained with the state for 35 years as a Child Protective Services Worker specializing in abuse and neglect. She did her graduate work at Wayne State University. Since her retirement, Diane has been extremely active with community theaters, vocal performances and volunteer work. She has had several roles in musicals such as "Oklahoma!", "Hello, Dolly", "Carousel", "Fiddler on the Roof" and "Thoroughly Modern Millie". Her favorite role was Cousin Nettie in "Carousel" where she got to sing one of her favorite songs, "You'll Never Walk Alone". She has volunteered thousands of hours singing in nursing homes, churches and senior living residences. She also performs professionally in various venues. Widowed in 1990 after 20 years of marriage, She has one daughter who is a special education teacher. Diane enjoys visiting her classroom and sponsoring parties for the children. Diane loves spending quality time with her two lovely grandchildren and has cruised and vacationed with them on a regular basis. Her other interests include reading, pickleball, and traveling. Diane has found that her retirement years have been some of the best in her life and she looks forward to the future with eager anticipation. She is extremely grateful for the opportunity to participate in the Ms. Senior America Pageant with so many extraordinary women from all over the country.