MS RHODE ISLAND SENIOR AMERICA 2012,
GAYLE MIDURA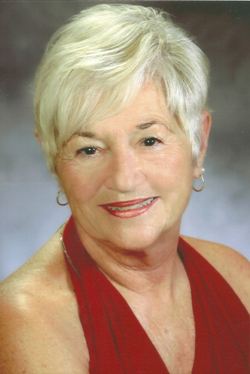 CONGRATULATIONS to the beautiful & extraordinary, GAYLE MIDURA, MS. RHODE ISLAND SENIOR AMERICA 2012!

Gayle was born in Ludlow, MA. She completed her Nursing degree at Bay State Medical Center (BMC) & AIC. Gayle was married to John Midura for 44 years. She has one daughter, one son, and 5 grandsons who make her life worth living!

She started her lifetime work at BMC in year 1961 - continued until year 2000, then joined the Pioneer Pediatric Valley Family as an IBCLC (International Board Certified Lactation Consultant).

She belongs to numerous organizations "Grass Roots" member of Mass Breastfeeding Coalition; Past President Bay State Medical Center (BMC); Breastfeeding Committee; Past Co-President of Mass Lactation Consultant Association; Member of Mass Disaster Response Team; Email member of R.I. Breastfeeding Coalition; Mass Ms. Senior America Cameo Club.

She is very proud of her extensive service in volunteer work with all age groups from infants to seniors. After School Dance Program "Over the Top:; BMC Children Miracle Telethons; MA Breastfeeding Coalition; Email member of the R.I. Breastfeeding Coalition; Entertained at many nursing homes and senior centers with the West Side Tappers; Regional Speaker at many Breastfeeding Conferences.

Interests include: Quality of life; Dancing; Theater; Jazzercise; Gardening; Interacting with my children and Grandchildren; Enjoying time with my friends; nurturing the parent of newborns.

Gayle and her husband John have enjoyed the past 18 summers at their beach house in South Kingston. Having performed at The Courthouse Theatre in "South County RI has Talent" was a never to forget experience.

She dedicates her performance at the National Pageant to her husband, John.