The Ms Pennsylvania Senior America State Pageant is administered by To The Max Pageant Productions LLC under the supervision of Denise Caiazzo, Ms Pennsylvania Senior America 2015!

The 2018 Ms Pennsylvania Senior America Pageant was held on July 15, 2018 at the Red Lion Hotel in Harrisburg, Pennsylvania.

For more information, contact pasenioramerica@gmail.com.today!


MS PENNSYLVANIA SENIOR AMERICA 2016,
ANNAROSE INGARRA-MILCH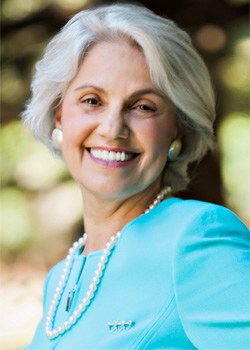 CONGRATULATIONS to ANNAROSE INGARRA-MILCH, MS. PENNSYLVANIA SENIOR AMERICA 2016!

Annarose Ingarra-Milch is a sought-after motivational speaker and author of the award-winning novel "Lunch with Lucille", an inspirational story with an empowering message all women need to hear – "You Are Your Best Asset, at Any Age."

A frequent speaker at international, national, and local conferences, Annarose is a positive aging advocate who shares an uplifting message about the value of age. She is also a serial entrepreneur, webcaster, community volunteer, adjunct instructor, and retired law enforcement officer.

Upon moving to Pennsylvania in 1998, Annarose founded ROI Training & Consulting, LLC, a premier professional development and business management consulting firm. Her client base crosses industry sectors and ranges from coaching businesswomen to facilitating soft skills trainings for the civilian workforce of the United States Department of the Navy.

Annarose's web-series, "The People Chronicles – Storied Women" showcases local women who bravely share stories of how they shifted an adversity into an advantage. She is a mentor for a diverse group of female entrepreneurs and heads up an entrepreneur-helping-entrepreneur team. She also serves on the board of directors of FairView Children's Play Therapy Counseling Center, The Wisdom Coalition, and is a mayoral appointed Stadium Commissioner for the Fightin' Phils and City of Reading.

In March, 2016 Annarose was awarded the Sallie Lee Lifetime Achievement Award by the TriCounty YWCA, Pottstown, PA. She is also a Wall Street Journal Woman of Note. Annarose and "Lucille" have been featured in the Wall Street Journal Retirement Living, TD American Online, on television and radio talk shows, as well as in numerous newspapers and magazines.

Living in Reading, PA. Annarose is happily married to Charles for almost four decades. They have three very grown children and four grandchildren.