The Ms Pennsylvania Senior America State Pageant is administered by To The Max Pageant Productions LLC under the supervision of Denise Caiazzo, Ms Pennsylvania Senior America 2015!

The 2018 Ms Pennsylvania Senior America Pageant was held on July 15, 2018 at the Red Lion Hotel in Harrisburg, Pennsylvania.

For more information, contact pasenioramerica@gmail.com.today!


MS PENNSYLVANIA SENIOR AMERICA 2015,
DENISE CAIAZZO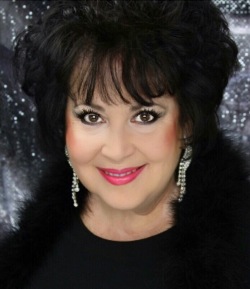 CONGRATULATIONS to DENISE CAIAZZO, MS. PENNSYLVANIA SENIOR AMERICA 2015!

Even as a young child, Denise realized the need to help others less fortunate. At the age of 10, she coordinated a back yard carnival to raise money for Jerry Lewis Telethon. She raised $175.00 in nickels. This was her first philanthropic endeavor, but certainly not her last. In college, she continued to volunteer hosting activities for the mentally challenged. She was a member of Alpha Sigma Alpha Sorority, where she served as chaplain and vice president. After college, Denise became head instructor at a finishing school, where she instructed women of all ages in self improvement and confidence. She raised over $15,000 for the Muscular Dystrophy Association, by coordinating benefit fashion shows, and personally presented the check on the Jerry Lewis Telethon.

Denise graduated cum laude with a degree in Speech Pathology and Audiology and a Master's Degree in Education, and was named Who's Who in American Colleges and Universities. She continues to help all women achieve their goals. She has been married to Floyd for 37 years, has two children, Julian and Rachel, and four Shih Tzus.

"Having a generous heart, full of service and compassion, enables me to have inner peace, knowing I can change the world, albeit one small step at a time."