The Ms Pennsylvania Senior America State Pageant is administered by To The Max Pageant Productions LLC under the supervision of Denise Caiazzo, Ms Pennsylvania Senior America 2015!

The 2018 Ms Pennsylvania Senior America Pageant was held on July 15, 2018 at the Red Lion Hotel in Harrisburg, Pennsylvania.

For more information, contact pasenioramerica@gmail.com.today!


MS PENNSYLVANIA SENIOR AMERICA 2014,
JoANN BECHTEL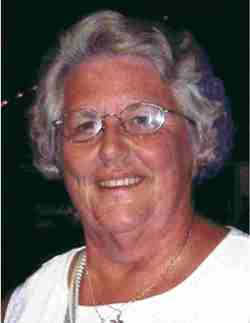 CONGRATULATIONS to JoANN BECHTEL, MS. PENNSYLVANIA SENIOR AMERICA 2014!

JoAnn Bechtel was born and raised in Reading, Pa where she resides with her husband Robert. She has three grown step children and one step grandchild that she loves to spoil.

As a child she grew up with the love of music and fell in love with the church pipe organ. Needless to say living in a row house a pipe organ was out of the question. Instead she took up ballet dancing and continued to study tap, ballet and jazz until 1993 when the teacher retired. At that point she turned her attention to the organ. One of the joys of playing the organ is being able to visit nursing homes and senior centers to entertain the residents. JoAnn says that seeing just one resident smile makes her efforts worthwhile. At the urging of her instructor and friends, she now records her own cd's.

JoAnn has many interests and hobbies that she says keeps her busy. One of her interests is travel and her proud claim is that she has been in all fifty states and all but two provinces in Canada. JoAnn and her husband traveled to many countries over seas and the Caribbean where she was fascinated with the history and cultures of the areas she visited. She still hopes to get to Africa and the Far East.

JoAnn believes that one is never too old to try new and exciting things. With this in mind she parasailed at the age of 54 and in 2011 while on a cruise ship she zip lined. She says she would rather try new things and fail then to have regrets for not trying. Although she says she will try most anything, JoAnn does consider safety factors when making her decision.

After a 35 year career with the US Postal Service and the support of her husband, she decided to earn a college degree. In 2005 at the age of 58 JoAnn graduated from Alvernia Universtiy with a degree in Behavioral Health. She wasn't statisfied with just a BA so she added three minors. JoAnn is now considering converting her Theology minor into a major and pursuing a Masters of Theology degree.