MS OREGON SENIOR AMERICA 2018,
CHRISTINA ANDERSON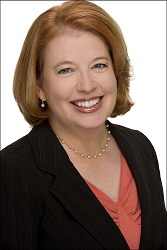 CONGRATULATIONS TO CHRISTINA ANDERSON, Ms. Oregon Senior America 2018!

Christina, was born in the Kansas City area and grew up there until she moved to Oregon in 1987 and spent over 20 years living in the west hills of Portland. Her father, was former WWII fighter pilot in the South Pacific and pioneered the high end kitchen design business called Kitchens by Kleweno. Her mother, sold real estate and enjoyed performing in community theater and working with charitable organizations.

Christina attended Kansas State University, but transferred to the University of Texas at Austin for their well known Communications program. She graduated with a BS in Radio, Television and Film and a minor in Spanish. After Christina graduated from college, she moved back to the Kansas City area and began working at KMBC TV as a production assistant. Not soon after, she was offered the job of weekday weathercaster at a small station near Kansas City. She also produced two community affairs programs that featured local issues. Within a couple of years she began working with Convention News Network and wrote and produced over 20 different news segments.

In 1987 she was married and two weeks later arrived in Portland, Oregon, an eclectic rainy town in the Pacific Northwest. She had never been to the NW before, but after a couple of years, she found her true spirit and home there. Her love of the region introduced her to the field of tourism and she became a Sales Manager for Shilo Inns corporate hotel chain. For over ten years, she was the Advertising Director and managed the publications for the Portland Visitors Association as well as the State. She became more interested in animal advocacy and was interviewed on CNN regarding dog fighting. Before she left the Pacific Northwest for Washington D.C., she was the Marketing Director for the Oregon Wine Country.

In 2009, she moved to the DC area for her husbandís career as an international energy economist. She lives in the Northern Virginia area but tries to get back to Oregon when possible. She received her event certificate from George Washington University and plans events for corporate, association and private groups. She keeps busy singing with a vocal jazz group, dancing with the tappers, volunteering with Kappa Kappa Kappa Gamma Alumnae Association and PEO. She was recently awarded the Community Service Award by the MSVA pageant in July of 2018 for her 20 years volunteering with Special Olympics as a coach. She was appointed to the Fairfax County Advisory Commission as an animal advocate. She volunteers with her dog, Lola Belle, with People Animals Love (PALS), a group that provides animal therapy for veteranís groups and childrenís programs.

She is an avid traveler and loves adventure. She has experienced many exciting events such as zip lining in Belize, snorkeling in Hawaii, mountain biking in Italy, hiking in Maine and rafting class four rapids in California. As a romantic tropical treat, she and her husband tied the knot on a beach in Bora Bora with a traditional Polynesian ceremony.