MS OREGON SENIOR AMERICA 2016,
REBECCA MORSE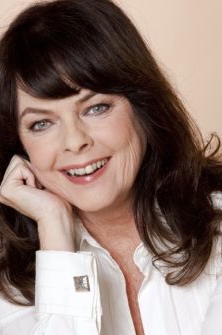 CONGRATULATIONS TO REBECCA MORSE, Ms. Oregon Senior America 2016!

Rebecca began her stage career in London with the popular Black and White Minstrel Show. She lived and worked in England in British pantomime, summer season, and television. She later toured Europe in Ballet de Maxims with further contracts in the middle east such as Iraq, Dubai, and Syria, followed by a Canadian tour with The Magic of Ray Pierce. Upon returning to the United States, Rebecca appeared in the popular television series Magnum P. I. securing leading roles in both dramatic and musical theater such as The Entertainer, Much Ado About Nothing, Come Blow Your Horn, Guys and Dolls, Sweet Charity, Fiddler on the Roof, and most recently, Chicago, to name a very few.

She is a graduate of Cal Poly Pomona with a degree in English. In 2014 she was crowned Ms. Senior Orange County. Rebecca is currently a competition ballroom dancer holding a world class ranking as well as five regional championship wins in the pro-am Latin dance arena, including Portland Oregon. Her most influential dance training includes Matt Maddox, Joe Tremaine, and Bodyvox's Tracey Durbin. Currently she is under the tutelage of Scott Rogers at SRS Portland and Margie Gibson for vocal craftsmanship.