MS OREGON SENIOR AMERICA 2017,
DR. DIANE POWELL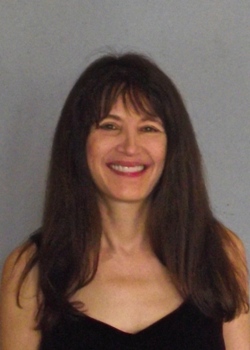 CONGRATULATIONS TO DR. DIANE POWELL, Ms. Oregon Senior America 2017!

Diane has lived in seven states, and Oregon for fourteen years. She was born in Ohio to parents from a long line of educators. Her father was a mathematician with graduate degrees in genetics, marine biology, and physiology who became the Head of the Artificial Heart Program at Battelle Memorial Institute. Her mother studied to be a linguist like her great grandfather, but had to leave college after a few years at age 18, just shy of a degree, when Diane's father was called up for military service.

Diane's parents divorced when she was twelve. Her mother returned to school for five years to become a special education teacher, while working at night as a waitress. As the only daughter, Diane became the family cook and primary caregiver for her four-year old brother Ken. She was also a Girl Scout patrol leader, volunteer for a teenage suicide hotline, and budding designer who began sewing clothing and house furnishings. By working on her mother's home, she learned how to paint, wallpaper, and plaster. She still consults to others as an interior designer, has personally restored four homes from top to bottom, and won a design award in San Diego.

Diane was a math prodigy, competing in contests, and even teaching math in high school for several weeks when the teacher was sick. She attended Ohio State University to study architecture on a full scholarship. While taking extra-curricular coursework, she developed a passion for understanding human behavior and switched majors. She worked in neuroscience laboratories, published a paper in neurochemistry, and graduated Summa cum laude.

She met and married her daughter's father while attending the Johns Hopkins University School of Medicine on a full tuition scholarship, and completed her postgraduate training in neuro-psychiatry there before joining the faculty at Harvard Medical School. She participated in the Human Genome Project while at UCSD, and has been a member of think tanks on human consciousness.

As a psychiatrist Diane has worked internationally, and in multiple settings with people from all walks of life: VIPs, veterans, housewives, the homeless, the criminally insane, and refugees. While in San Diego, she created the McCandliss Women's Center for Women, taught an upper division course in the Women's Studies Department at UCSD, and created the psychiatry program for Survivors of Torture, International. She attended the United Nations Conference on Women and Children in Beijing in 1995 as part of a domestic violence NGO.

An author in scientific and lay presses, her writings include articles on Alzheimer's and autism, as well as a chapter in "Beyond Forgiveness", which was made the 2014 Campus Book of Indiana University. Her "2007 Shift Report" was liked so much by Jean Houston, she purchased 500 copies for members of the United Nations.

Diane and her physicist brother Ken are collaborators in developing a multi-disciplinary model for understanding autistic savants. Diane's older brother, Richard, is a talented jazz musician, and her daughter, Alexandria, is a successful designer for Honeywell in Austin, Texas.