MS OHIO SENIOR AMERICA 2014,
JUDY BECKMAN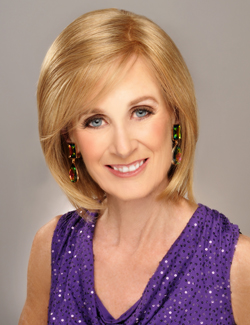 CONGRATULATIONS to JUDY BECKMAN, Ms. Ohio Senior America 2014!

Judy Beckman lives on her family farm with her horses, cats, and dogs. She teaches art and art history at Columbus State Community College and substitues in the public schools. Her main hobby is equestrian competition, an interest she shares with her two lovely daughters. After graduate school, Judy lived in New York City, working as an artist and college instructor, during which time she became interested in martial arts. She is a third degree black belt in Taekwondo and was a marial arts and self defense instuctor for over thirty years, including owning and heading the Ohio Women Martial Artists in Columbus, Ohio.

Judy was born in New York and moved with her family to Ohio as a high school student. She earned her B.F.A. in painting and drawing from Ohio University. She earned her A.B.D. in art history from Ohio State University. As an undergraduate student she worked as a Teaching Associate. An educator for 35 years, primarily at the college level, she also founded and directed her church preschool and taught elementary school art and bilingual education.

As an artist Judy has shown her work in solo and group exhibitions throughout the U.S. and in Italy and Denmark, winning numerous awards. She has served as the Women's Caucus for Art State President and on its National Board of Directors. She was also the Gallery Director at Franklin University and Kenyon College and has curated and juried numerous exhibitions. As an academic, Judy has been awarded several research grants and fellowships, teaching excellence and leadership awards, and is listed in many Who's Who directories.