The Ms. New Jersey Pageant is administered by board members Johanne Santori, Administrator; Terry Meade, Director; Carole Lelli, President of Cameo Club; JoAnn Gordon, Vice President; Leah Whelan, Secretary; Becki Orsatti, Treasurer; Denise Mechan, Coordinator of Showcases; Josephine Araniti, Public Relations, Choir Director, and our Blog owner.

To learn more, visit Ms New Jersey Senior America Blog, Ms. New Jersey Senior America Pageant or contact TBM5201@aol.com or adejoh@comcast.net.

The 2019 New Jersey Senior America State Pageant will be held at Harrah's Resort & Casino, Atlantic City, New Jersey at 1:00 PM on Wednesday June 5, 2019.


MS NEW JERSEY SENIOR AMERICA 2015,
SHERRI McGHIE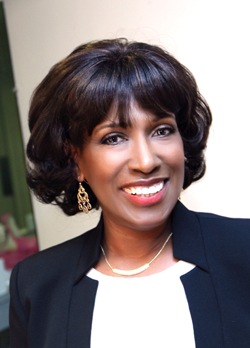 CONGRATULATIONS to SHERRI McGHIE, MS. NEW JERSEY Senior America 2015! A special thanks to our committed and dedicated State Director Johanne Santori, for her help, guidance and encouragement!

Sherri McGhie, Ms. New Jersey Senior America 2015, was born and raised in New York City. She has proudly called New Jersey home since 1989. She is single and resides in Leisure Village West, an active adult community in Manchester Township.

Sherri graduated from Katharine Gibbs, and attended Marymount Manhattan. She enjoyed a long career as an executive assistant working in various fields, including a publishing company, accounting and law firms.

Sherri firmly believes that learning should be a life-long pursuit. She is currently studying personal training and plans to make fitness and health coaching a second career after retiring.

Photography is both a favorite hobby and an occasional sideline for Sherri. She is rarely seen without her camera, photographing friends, family, pageants, social and church functions. Her interests include traveling, especially cruising; cooking and watching cooking competitions; shopping and reading – "So many books; so little time" is a favorite quote.

Sherri began studying voice in 2004, and continues her studies with a voice teacher in New York. She loves belting out Broadway showtunes, oldies and country. She has appeared in Community Theater productions of Thoroughly Modern Millie, Beauty and The Beast and Cabaret, and recently won the title of Shore Senior Idol.

Since being crowned in June, she has performed with the New Jersey Cameo Showcase at various venues in New Jersey, including 55+ communities, assisted living facilities and on the world-famous Atlantic City Boardwalk. Sherri said, "One of my predecessors as Ms. New Jersey Senior told me – the year goes by so fast, make the most of it! I'm planning to do just that!"