The Ms. Missouri Pageant is administered by the Missouri Pageant Alumnae Club under the direction of Helene Siegfried, Susan Pellegrino, Marcene Tockman, and Nancy Pittman. Many thanks for their hard work and and dedication!

The 2018 Missouri Senior America State Pageant was held on July 8, 2018 at the Florissant Civic Center, Florissant (St. Louis), Missouri. For more information, see the Ms. Missouri Senior America website or contact msmosenior@gmail.com and plan to be inspired!
MS MISSOURI SENIOR AMERICA 2016,
PEGGY LEE BRENNAN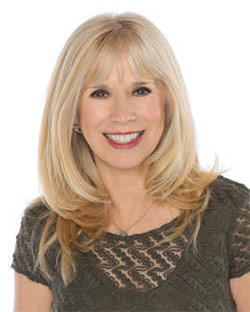 Congratulations to Peggy Lee Brennan, Ms Missouri Senior America 2016, and to the Missouri Pageant Alumnae Club for a wonderful State Queen!

Raised on Staten Island, New York, Pegís acting career took her from Broadway to Hollywood to Branson, Missouri. A lifetime member of The Actors Studio, and SAG and AEA member, Peg earned her Bachelor of Fine Arts from Wagner College and a Masters of Fine Arts in Dramatic Arts from The New School University. She performed with Patrick Swayze in the original production of GREASE on Broadway; played Radarís girlfriend in the Emmy Award winning episode of MASH, "Hotlips is Back in Town"; co-starred with Vic Morrow playing Princess Meia in Japan's answer to Star wars, MESSAGE FROM SPACE; and Peggy Sawyer in many productions of 42ND STREET. Peg performed with Cab Callaway, Arthur Duncan and the Nicholas Brothers in Las Vegas.

Peggy is also an international Corporate Spokesperson and Speaker Trainer, and co-wrote and produced the TV sitcom pilot, PEG OF MY HART, co-starring with Mickey Rooney. Peg enjoys antiquing, speed walking, swimming, and reading biographies when she's not busy volunteering or fundraising for Children's Miracle Network, No Limits Deaf Children's Theater, St. Jude's or Vets for Vets. She is a teacher and dance team choreographer with Dance Branson and enjoys mentoring young people coming up in the industry, as well as performing in nursing homes.

Peg's favorite roles, however, are as wife to fellow performer, Geoffrey Hastings Haberer, and mom to Bransonís Miss Outstanding Teen 2016, Heleena Haberer. Peg is grateful for the love and support of her mom, family and friends. Peg stopped telling her age at 19 when her agent asked her to lie about it. This is her coming out party! For her talent, Peg will sing and dance to Rogers and Hammerstein's classic, "People Will Say We're in Love."