The Ms. Missouri Pageant is administered by the Missouri Pageant Alumnae Club under the direction of Helene Siegfried, Susan Pellegrino, Marcene Tockman, and Nancy Pittman. Many thanks for their hard work and and dedication!

The 2018 Missouri Senior America State Pageant was held on July 8, 2018 at the Florissant Civic Center, Florissant (St. Louis), Missouri. For more information, see the Ms. Missouri Senior America website or contact msmosenior@gmail.com and plan to be inspired!
MS MISSOURI SENIOR AMERICA 2015,
MARY McINTOSH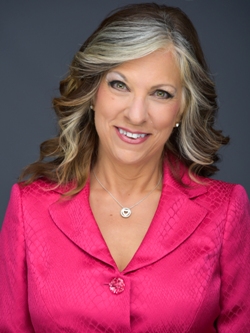 Congratulations to Mary McIntosh, Ms Missouri Senior America 2015!

Mary attended Kansas State College in Pittsburg and performed in many musicals. She relished her time as a stay-at-home mother to her three children and takes care of her younger grandchildren regularly. She believes there is no greater joy than sharing in a childs learning about life. Mary mentors teens through the Miss Missouri Outstanding Teen program to develop their uniqueness, talents and intelligence. In 1980 she started the first Aerobic Dance program in Franklin County continuing this work for over 20 years. She co-produced one of the first interactive internet shows and traveled extensively interviewing celebrities and politicians. She recently retired from retail management after 14 years.

She enjoys putting rhinestones on everything, gardening, singing, exercising and spending time with her family. Her interest in holistic medicine has changed her health dramatically and she feels like she is twenty again. She shares the joy she has found after turning 60 with others through speaking engagements and visiting retirement communities.

She lives in historic New Haven, Missouri with her husband of 35 years, her two chihuahuas and two grandcats.