The Ms. Missouri Pageant is administered by the Missouri Pageant Alumnae Club under the direction of Helene Siegfried, Susan Pellegrino, Marcene Tockman, and Nancy Pittman. Many thanks for their hard work and and dedication!

The 2018 Missouri Senior America State Pageant was held on July 8, 2018 at the Florissant Civic Center, Florissant (St. Louis), Missouri. For more information, see the Ms. Missouri Senior America website or contact msmosenior@gmail.com and plan to be inspired!
MS MISSOURI SENIOR AMERICA 2014,
DEBORAH GROSS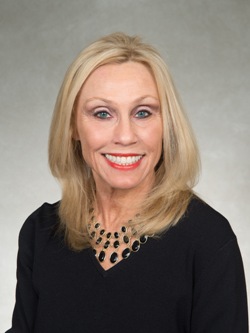 Deborah's passion for fashion and the retail industry landed her in St Louis in 1975. A Bachelor of Science in Retail Management and Textiles from Michigan State University started her career as a retail buyer at Famous - Barr. Her career spanned 39 years in the junior fashion world at Edison Brothers and May Company. Fate and career took her to New York City where she met Matthew, the love of her life and husband of 22 years. Deborah grew up in the suburbs of Detroit, and started dancing at age 4 where she studied tap, jazz and ballet. She danced at the Detroit Auto Show and other venues, but being part of a USO Dance Troop at age 15 was her most memorable experience. Deborah put dancing on the back burner for 40 years, but is so happy to rekindle this passion, using her talent to dance for senior citizens. Retirement has afforded her more quality time to spend with her mom in Michigan, and learn to cook for her husband. Her dad taught her to be adventuresome, so she is always willing to do, try, or learn anything new. Deborah will be tap dancing to 12th Street Rag.