The Ms. Mississippi Pageant is administered by the Mississippi Cameo Club under the direction of State Administrator Bonnie Hughes and her dedicated team: Gladys Hughes, Trina Schelton, Dr. Barbara Mauldin, and Barbara Travis. Many thanks for phenomenal State Queens, wonderful pageants, and many years of honoring the Age of Elegance.

The 2020 Mississippi State Senior America Pageant wull be held on July 25, 2020.

To learn more, visit Ms Mississippi Senior America Pageant or contact msseniorms@gmail.com. Plan to be inspired!
MS MISSISSIPPI SENIOR AMERICA 2015,
DR. BARBARA MAULDIN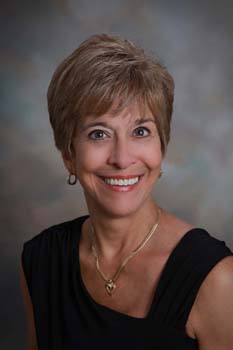 Dr. Barbara B Mauldin was born and reared in Vicksburg, MS. She was always active in dance, band and choir and received many acclaims in her high school years. She graduated Magna Cum Laude from USM with a BS in Biology and Spanish in 1974. She earned her Registered Dental Hygiene degree from the School of Health Related Professions at University of Mississippi Medical Center in 1976. She practiced as a dental hygienist for 3 years and then went back to USM to complete her pre requisites for dental school.

Dr. Barbara graduated Magna Cum Laude with her Doctor of Dental Medicine from the University Of Mississippi School Of Dentistry in 1984. She and her older brother Dr. Paul Ballard were the first sibling pair to enter and graduate from the dental school in the same years. Barbara, being one of four women in a class of 50 dental students, was one of the first female solo practicing general dentists in her own office in 1984. She has continued her dental practice in her one dentist office for the past 31 years. She volunteers with dental mission trips in Peru, Nicaragua and Honduras.

Dr. Barbara served as the only female Speaker of the House of the Mississippi Dental Association for 6 years. She has served on many committees in the Mississippi Dental Association. She is a member of the American Dental Association, the Mississippi Dental Association and the Mississippi Association of Women Dentists. She is a Fellow in the Academy of General Dentists, Fellow in the Pierre Fauchard Academy and a Fellow in the American College of Dentists. In 2000-2002 Barbara served as a volunteer dentist on Holland America cruise ships around the world.

Dr. Barbara has been a Rotarian since the Rotary clubs began to invite women to be members in 1989. Barbara has served many years in various offices in Rotary District 6840 and served as Rotary International District 6840 Governor in 2013-14. She was awarded Rotary's highest award of Citation for Meritorious Service in 2007 for her efforts during the Hurricane Katrina disaster in south MS. She now serves in her local club as weekly Rotary 101 chair.

Dr. Barbara has been a member of the Petal Area Chamber of Commerce since 1984 and served as president for 2 terms. She has chaired the Petal Christmas Parade for 20 years. She is a member of the Petal United Methodist Church and served as Finance Chair for more than 10 years.

Barbara and her husband of 39 years Dick have 3 sons, 1 daughter and 1 foster son, with her last 2 sons being twins. She still cooks most evenings for the family and enjoys dancing and reading in her spare time. She owns the ballroom dance studio, Studio 117 in Petal, MS where she helps with classes. Barbara and her husband Dick have danced in the amateur/amateur competitions of USA Ballroom Dance Organization and were the American Rhythm Novice champions in the Senior III division in 2015.