MS MISSISSIPPI SENIOR AMERICA 2014,
DEBBIE CRAIG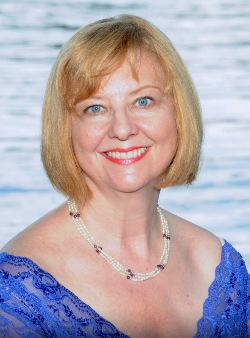 Born in Boston and reared in Wrentham, Massachusetts, Debbie attended catholic schools K-12 and received her B.A. degree from Elms College in Chicopee, MA with a major in Speech & Drama and a minor in English. She also studied at Loyola University in Montreal, Canada, and speaks fluent French.

After graduation from college, Debbie taught high school English in St. Croix, Virgin Islands, where she joined a theatre troupe called the Courtyard Players and also met her future husband. After they married, Debbie and Curtis moved to Louisiana where he obtained a position as an engineer in New Orleans and she began teaching English. After their children were born in 1984 and 1986, she became a full-time mom and homemaker for several years before returning to the workforce in 1991.

At age 39, she was diagnosed with breast cancer. Following her surgery and treatments, the family moved to South Mississippi, built their lakefront dream home, and Debbie began teaching theatre and speech again. She founded a varsity drama troupe called the Blue Maskers which has since won many regional and state level awards. Debbie is a published playwright, having written a one-act entitled "Orphan Trains," published in 2007; and, in 2008, earned her master's degree in secondary education.

In the past 30 years, she has directed over 50 school, children's and community theatre plays and traveled frequently to New York and London, hosting theatre tours for adults and students. Debbie and her husband are also proud survivors of Hurricane Katrina! Both have recently retired and enjoy a variety of activities and hobbies with family and friends.