The Ms. Mississippi Pageant is administered by the Mississippi Cameo Club under the direction of State Administrator Bonnie Hughes and her dedicated team: Gladys Hughes, Trina Schelton, Dr. Barbara Mauldin, and Barbara Travis. Many thanks for phenomenal State Queens, wonderful pageants, and many years of honoring the Age of Elegance.

The 2020 Mississippi State Senior America Pageant wull be held on July 25, 2020.

To learn more, visit Ms Mississippi Senior America Pageant or contact msseniorms@gmail.com. Plan to be inspired!
MS MISSISSIPPI SENIOR AMERICA 2021,
BETTY WHEAT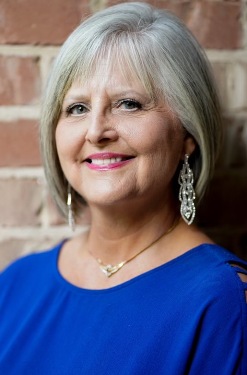 CONGRATULATIONS to BETTY WHEAT, Ms Mississippi Senior America 2021, and Special Thanks to State Administrator Bonnie Hughes for a wonderful State Queen!

Betty Wheat is originally from Columbus, MS and has been a resident of Brandon, MS for the past 41 years. She is a graduate of MS University for Women with a degree in Speech Pathology. She was employed 20 years with Ear, Nose and Throat Surgical Group of Jackson, MS. After a period of time staying home to raise a family, she was employed for 17 years by Millsaps College as Program Coordinator for the Center for Ministry.

After retirement, she became active in an adult tap group, "Sassy Steppers". The tap group performs for assisted living centers, nursing homes and Senior Center events. Betty is a volunteer at Saint Mark's UMC as a teacher and participant in Operation Gratitude benefitting men and women of the military. She has been married 40 years and has 2 children and 3 grandchildren.