MS MISSISSIPPI SENIOR AMERICA 2018,
MARY JANE LAWLER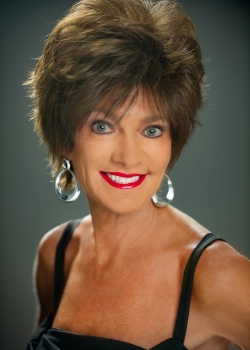 CONGRATULATIONS to MARY JANE LAWLER, Ms Mississippi Senior America 2018, and Special Thanks to State Administrator Bonnie Hughes for a wonderful State Queen!

Born and raised in Hattiesburg, Mississippi, Mary Jane graduated from Hattiesburg High School with special honors, and served as a cheerleader from Junior High through completion of high school and was also a member of the High School Choir, along with various other clubs and activities. She continued her education at the University of Southern Mississippi, and as a Freshman, was inducted into the Alpha Lambda Delta Honors Society, and the Lambda Sigma Honors Society as a Sophomore. She was also voted a top 10 Beauty. She received her 2 years teaching certificate from the University of Southern Mississippi in Early Childhood Development.

Her teaching career was put on hold as a stay at home mom, until at the age of 40, she began work as the gift shop manager at the University of Southern Mississippi Bookstore. She later moved to the Office of Admissions at USM, until her teaching career began at the Dubard School for Children with Language Disorders in 2010, a nationally acclaimed facility, also on the USM Campus, where she continues teaching today.
The mission of the Dubard School for Language Disorders at the University of Southern Mississippi is to bring the gift of oral and written language to children with communication disorders through the use of the Dubard Association Method in direct clinical services and professional training. The Dubard School ends up serving not only the child's educational needs, but the needs of the whole family in learning to effectively communicate with their child.

"Through this opportunity, I feel that I am the one that has been truly blessed."

Mary Jane has been a member of the Main Street United Methodist Church for over 50 years. She has worked with the youth group and served as a mentor on numerous occasions for the female participants in the church confirmation class. She has served on the Administrative Council, the Aldersgate Mission Council, taught Sunday School, and currently sings in the Adult Choir and Ladies Ensemble. She also has volunteered with the downtown Aldersgate Mission, and the Edwards Street Mission, both created and funded by her church.

Mary Jane has also been active with the ARC (Association for Retarded Citizens) and with the Civitan Summer Time Camp in conjunction with the ARC. She is also a lifetime member of the Hattiesburg Ladies Junior Auxiliary.

Mary Jane and her husband of 41 years have one daughter, Allyson and a son, Hunter. They have one grandson, Kingston. She enjoys exercise, jogging, and spending time with her family and friends on the Mississippi Gulf Coast, and boating to the Gulf Islands National Seashore Barrier Islands.