MS MINNESOTA SENIOR AMERICA 2016,
JUNE LACEY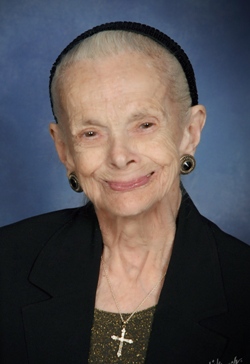 CONGRATULATIONS to JUNE LACEY, Ms. Minnesota Senior America 2016!

A talk show host, model, comedian, public speaker and actress, June has appeared in over 22 films and on television. She is currently working on writing an inspirational book and is scheduled to give several motivational speeches in 2016.

She has received numerous awards, a few of which include the Senior of the Year Award for over 77 years of dedicated community service and volunteer work, the WCCO Volunteer of the Year Award, the Outstanding Women of America Award, the Who's Who Among American Women, the Distinguished American Award, the MN State Fair Fifty Year Award, the Lifetime Achievement Award, the Outstanding Senior Citizen Award, the Good Neighbor Award, the Most Inspirational Volunteer Award, the Women's Expo Mother of the Year Award, the WB23 Saints Baseball Community Award and the Vets First Honor Guard Award. In addition, June was recognized for her outstanding support, commitment and dedication to helping build the National World War II Museum. She was also named National New Star Discovery Celebrity Star Senior.

June is assistant director for her community Strides for Stroke Walk and the Midwest Walk & Roll for the Christopher & Dana Reeve Foundation. She is on the Leadership Team for the American Cancer Society Relay for Life and served years on the steering committee for the Susan G. Komen Breast Cancer Foundation Race for the Cure. June also volunteers with the Salvation Army, Union Gospel Mission, Arthritis Foundation Jingle Bell Run, Multiple Sclerosis Society Bike Rides, Walks and education booths, Diabetes Association Expo, walk and education booths, American Heart Association Walk, Leukemia Light the Night Walk, National Wildlife Federation, American Lung Association, Cystic Fibrosis Climb for a Cure, Aquatennial Association and Disabled American Veterans, just to name a few.

She is very active in the Navy League, American Legion Auxiliary, Historical Society, Festival and Heritage Foundation, Winter Carnival Ambassadors Association, church, the Minnesota Institute of Arts, the Animal Humane Society, hospice, Community Theater, Project Bear Hugs, community television, Senior Center, the Center for the Arts and public television. June is founder of Project Bear Hugs. She brings clothing, food, entertainment and stuffed animals to nursing homes, veterans hospitals, shelters, children's hospitals and to disaster victims. She loves doing mission work and helping the Billy Graham Association.