The Ms. Michigan Pageant is administered by Ms Senior Michigan under the direction of Fran Maiers. President/ CEO and Francine Hachem, Executive Director, along with their dedicated Board Members Rosaline Guastella, Marie May, Toni Sanchez-Murphy, Linda Sisco, and Marion Upper and loyal volunteers Susan Glenday, Sharon Maloney, Rae McIntosh. and Irene Waller.

The 2018 State Pageant was held on July 18. Visit Ms Michigan Senior America Pageant, or contact franmaiers@gmail.com. You'll be inspired!


MS MICHIGAN SENIOR AMERICA 2015,
LINDA SISCO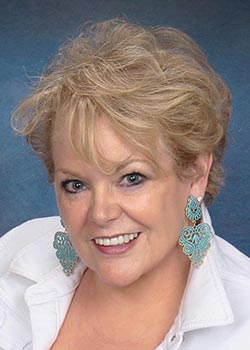 Linda was born and raised in Michigan and has worked in Michigan her entire life.

She is currently employed by Presbyterian Villages of Michigan (PVM) as housing administrator for the Village of Spring Meadows, two senior citizen apartment communities in Jackson Michigan. In the 5 years she has administered the village it has won the PVM Victory Cup and Spirit Award 5 times and other awards include the Beautification Award and Foundation Award for fundraising. In 2014 she received the prestigious Presbyterian Villages of Michigan "Leadership" award. She also received the Leading Age of Michigan "Leadership in Action" award for 2015 for her work with senior living and senior advocacy. She is a certified Aging Services Specialist through the University of North Texas. She is also certified in Guided Autobiography through the University of Southern California. She regularly teaches guided autobiography classes at her village.

Her career in Property Management spans over 35 years. She has held positions as Vice President of Operations in two management companies in Michigan. Linda received an award from the Governor of the State of Michigan for her efforts in Fair Housing, has been "Employee of the Year" with two companies and has been presented several awards for her outstanding efforts during the length of her career.

She is a strong proponent for senior issues and is an advocate of positive aging. She is a frequent speaker on the topic at state, regional and national conferences to include the American Society on Aging National Conference, the International Conference on Aging and Society and the American Occupational Therapy Association National Conference.

Her interests include dog training through Therapy Dogs International. She has two trained therapy dogs (Pembroke Welsh Corgis) and works with them at many locations with adults having cognitive disabilities and at senior living centers. She is also a 4-H leader and dog trainer on obedience. She also shows her dogs in agility, rally and obedience trials and barn hunt.

Linda is the founder of the "success scholarship" for at-risk high school teens at her local high school. She is a certified tai chi instructor and teaches course specifically tailored for persons with mobility restrictions. She also has previously been a volunteer with Big Brothers and Big Sisters.

Linda is the distinguished past president and past secretary for the Kiwanis International (Kiwanis Club of Holt); as well as the past Lt. Governor for Michigan Kiwanis.

Her other interests include reading, walking, singing and supporting her Michigan State Spartans, "Go Green, Go White".

She is a cancer survivor, a mother of two daughters, 7 grandchildren and is the wife to her best friend, William. Linda is 65 years young and embodies positive aging. She spreads the word to all she meets. She advocates that older people are vibrant individuals and are leading meaningful lives during an exciting and transformative stage of life.