The Ms. Michigan Pageant is administered by Ms Senior Michigan under the direction of Fran Maiers. President/ CEO and Francine Hachem, Executive Director, along with their dedicated Board Members Rosaline Guastella, Marie May, Toni Sanchez-Murphy, Linda Sisco, and Marion Upper and loyal volunteers Susan Glenday, Sharon Maloney, Rae McIntosh. and Irene Waller.

The 2018 State Pageant was held on July 18. Visit Ms Michigan Senior America Pageant, or contact franmaiers@gmail.com. You'll be inspired!


MS MICHIGAN SENIOR AMERICA 2014,
CAROL THOMAS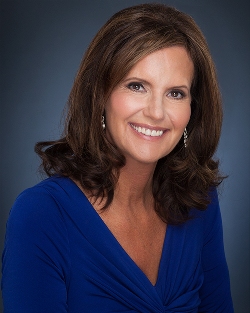 Carol grew up in Milwaukee, Wisconsin and has had the great pleasure of living in the wonderful State of Michigan for the past 38 years!

She entered Arizona State University as a piano performance major. Carol has always had a passion and love for playing piano. During her years in college, she was able to perform professionally. While at Arizona State University, Carol was named "Woman of the Year". She was also elected student body president of the College of Education and was named Commander of the Kaydette organization, which was the auxiliary to the Army ROTC program. She received the award for outstanding Kaydette and was the drill team commander.

After graduating from Arizona State University with a degree in secondary education, Carol attended Michigan State University where she received a master's degree in counseling and higher education. Michigan State named her as the first female in charge of an all-male residence hall which included 500 freshman males! While at Michigan State, Carol met her husband, Gerry. They have been married for 36 wonderful years and have three sons and one daughter who are all happily married. They also have two grandchildren and two more on the way!

In 1988, she was crowned Mrs. Michigan and competed for the title of Mrs. America. These were busy years raising four children and participating in their activities including room mom and team mom. At the same time she worked extensively as a model, both in runway and print. Carol was also a television spokesperson.

At the age of 40, Carol enrolled in law school. She was named valedictorian commencement speaker and was elected by her class to the Board of Governors. After graduating from law school, Carol attended Wayne State University School of Law and received a master of laws degree in taxation, which led to a wonderful, fulfilling and rewarding career as an elder law attorney.

Seven years ago Carol was diagnosed with breast cancer. After a double mastectomy she has felt compelled to inform other women regarding the importance of early detection. Carol is often asked to speak about her experience with breast cancer.

Carol has devoted herself to her elder law practice for the past 16 years and she continues to feel privileged assisting seniors today as they make difficult decisions. She gains a great sense of satisfaction knowing her clients are prepared for any eventuality with the legal documents which all seniors should possess.

Due to her great respect for the military, Carol is also an accredited veterans' attorney. She feels very rewarded when she is able to help veterans receive benefits to which they are entitled and may not have been aware.

Carol presents many seminars to veterans groups, church groups and community organizations enlightening them about the importance of being prepared for events later in life. Helping others, especially the elderly, is an integral part of Carol's life. In addition to being a public speaker, Carol enjoys being a frequent guest on a radio show called "Health Line". Discussions typically include legal and health issues involving seniors, veterans' benefits, and being a breast cancer survivor.

At sixty, Carol takes great satisfaction in knowing she is able to inform and guide people as they make important decisions in their lives. She cherishes each day and is grateful to be able to make new memories with her family. She still enjoys playing the piano for herself and others!