The Ms. Michigan Pageant is administered by Ms Senior Michigan under the direction of Toni Sanchez-Murphy, President; Sharon Maloney, Pageant Director; Jo Weber, Stage Manager; Marion Upper, Contestant Coordinator; Rosaline Guastella, Treasurer; Susan Glenday, Secretary; Marie May, Cameo Circle Coordinator; and Rae McIntosh, Board Member.

The 2019 State Pageant will be held on July 17, 2019 at 6:30 pm at the Older Person's Commission, 650 Letica Drive, Rochester, MI 48307. Visit Ms Michigan Senior America Pageant, or contact tonism24@yahoo.com. You'll be inspired!


MS MICHIGAN SENIOR AMERICA 2018,
KIM WHITNEY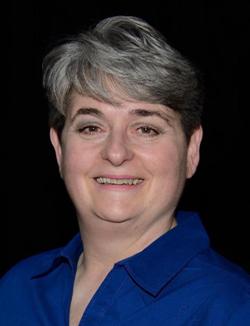 CONGRATULATIONS to KIM WHITNEY, Ms Michigan Senior America 2018, and Special Thanks to Fran Meirs and her terrific team for a wonderful State Queen!

Kim was born and raised in Detroit, Michigan and graduated from Redford High School in 1974. Kim attended Henry Ford Community College for one year following high school but then left college to strike out on her own.

Kim worked as a silkscreen printer and a waitress before heading out to Los Angeles with a friend in 1980. The three-week trip to Los Angeles was a multi-state adventure that gave Kim the opportunity to truly appreciate the diverse beauty of this country. Kim landed a job within two weeks of her arrival in LA and in five years time went from an order desk clerk at a wholesale refrigeration parts supplier to managing the company's entire warehouse operation. Despite her success, Kim saw her career prospects as limited and decided that it was time to return to college.

Kim returned to Michigan and, in 1986, she began studying Mechanical Engineering at Lawrence Technological University where in her junior year she was inducted into the Pi Tau Sigma and Tau Beta Pi Honor Societies. While working on her senior project at LTU, Kim realized that she would not be happy working as an engineer, so she decided to pursue a degree that would allow her more flexibility. This meant that Kim had to broaden her humanities education, so she applied and was accepted to Oakland University's General Studies Program. She graduated in 1991 with a B.G.S.

Shortly before graduating Kim attended a university job fair where she learned that her diverse educational training and academic honors gave her the necessary skills to work in the public sector. Kim subsequently worked as a Social Security Claims Representative in Richmond, CA from 1991 to 1994 and then as a Senior Claims Examiner with the Department of Labor in San Francisco, CA from 1994 to 2000. She returned to Michigan and the Social Security Administration in 2000 and worked there until her retirement in 2012.

Kim has been singing since she was eighteen months old. She credits her mother with introducing her to the joys of music and song. Kim performs with the 650 Players, a 50+ theater company, and Sing Out Detroit Chorus, a LGBT and allies choir she cofounded in 2008. Kim plays piano and guitar and loves to get together to jam with musician friends. Kim also volunteers at the Rochester Hills Public Library Friends of the Library Store.

Kim is married to an amazing woman, Pat Jones. She has two stepsons, Bob and Jeff, a daughter-in-law, Tanya, and two lovely grandchildren, Jonah, 16 and Sarah, 11. Kim feels blessed to have been at the birth of both of her grandchildren and to share their love and extraordinary lives.

Kim believes that having a passion for learning and trying new things is the key to living a full and rewarding life. It is this philosophy that brought her to the Ms. Senior Michigan Pageant and now to the Ms. Senior America Pageant.