The Ms. Michigan Pageant is administered by Ms Senior Michigan under the direction of Fran Maiers. President/ CEO and Francine Hachem, Executive Director, along with their dedicated Board Members Rosaline Guastella, Marie May, Toni Sanchez-Murphy, Linda Sisco, and Marion Upper and loyal volunteers Susan Glenday, Sharon Maloney, Rae McIntosh. and Irene Waller.

The 2018 State Pageant will be held on July 18 at 7 PM. Visit Ms Michigan Senior America Pageant, or contact franmaiers@gmail.com. You'll be inspired!


MS MICHIGAN SENIOR AMERICA 2017,
RAE McINTOSH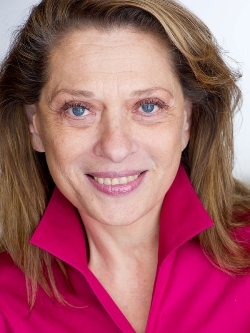 CONGRATULATIONS to RAE McINTOSH, Ms Michigan Senior America 2017, and Special Thanks to Fran Meirs and her terrific team for a wonderful State Queen!

As Rae tells us, "I have been very fortunate in my life. I have a wonderful support system in my husband of 42 years, David, and our daughter, Elizabeth. Because we respect one another's priorities, I have been able to fulfill some of my most cherished dreams. I spent 4 days in Paris. I have the time and freedom to pursue as many theatre roles as I wish. I have been to New York City, the place closest to my heart, as often as I could, to walk the city and xperience the theatre that feeds my soul. And, at 60, I secured an agent and we spent 3 winters in LA so I could pursue an on-camera career.

Although I received my initial training at university, I want to give credit to our local community theatre for allowing me the opportunity to express and hone my art. Although these were volunteer organizations, they gave me the confidence and skills I didn't have as a student and prepared me for professional jobs. I still do community theatre in the Detroit area.

At this point in my life, I feel as though I have finally become the person I always wanted to be. I have left behind the insecurities and questioning of my youth, and have acquired confidence and the ability to make decisions for myself and my family. Although I paid for this with the usual sags and wrinkles and creaky knees, the peace I have attained is well worth the price. I am proud to be Ms. Senior Michigan and hope that I am a role model for what we seniors can still accomplish!