The Ms. Michigan Pageant is administered by Ms Senior Michigan under the direction of Antonia Sanchez-Murphy, President; Kim Whitney, Vice-President; Sharon Maloney, Pageant Director; Marion Upper, Contestant Coordinator; Jo Weber, Stage Manager; and Rosaline Guastella, Treasurer.

The 2020 State Pageant will be held on July 15, 2020 at the Older Person's Commission, 650 Letica Drive, Rochester, Michigan. Visit Ms Michigan Senior America Pageant, or contact tonism24@yahoo.com. You'll be inspired!


MS MICHIGAN SENIOR AMERICA 2019,
CATHY ROE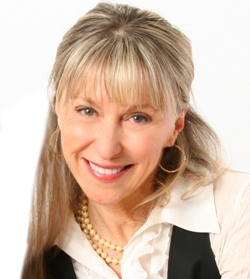 CONGRATULATIONS to CATHY ROE, Ms Michigan Senior America 2019, and Special Thanks to the terrific Michigan team for a wonderful State Queen!

The bio below will tell you where I have been, but I want to preface it with where I plan on going; in to the bushel removal business.

Haven't we all hoped for a dream that will carry a profound message and guide us? That happened to me. From a deep sleep I heard a voice clearly say "Stay still. The light will come to you."

And the light did come to me. It came in the way of healers, family, teachers, friends.

I realize that I am also the light. And so are you.

Life can heave so much upon us that sometimes our light gets hidden under the bushel. The years may throw harsh blows, but our light is still there. It is never too late for us. We can find healing, inspiration and happiness. The first step, is to believe it; to imagine it still there shining.

People everywhere are standing still and waiting for the light of friendship, healing care and love. I hope that my yoga classes, healthy lifestyle programs, volunteer work and writings will find their way to uplifting those spirits and help to eradicate some of those the light dimming bushels.

Below are my career highlights, but know that it is the times of standing still and letting the light come to me that made me who I am today. And it's the times that I show up in someone's life who needs help that will shape me in to who I become tomorrow."

Cathy Roe is the founder of CRU National Dance Competitions that has toured the USA since 2004. The motto of the company "Dare To Be Different" encourages dancers to be their unique, authentic self and to teach the value of innovation and artistic vision.

Cathy's corporation, Cathy Roe Productions, has produced over 150 instructional dance films of her choreography and curriculums which sell internationally. She offers artistic films such as "Choreography for Kids", as well as educational films such as "Anatomy for Dancers."

Her professional credentials include acting as Dance Director for the University of Hawaii-Hilo, where she is credited in developing a dance curriculum in Jazz, Modern, Ballet and Dance Composition.

Film and Television experience includes choreography of 6 music videos for Hong Kong Television, where she was awarded the New York Film and Television Award.

Cathy's latest endeavor is Cathy Roe's Unique Critique, an on line coaching service for dancers. In fact, that is how she heard about Senior Pageants! Ms. Washington State submitted her dance talent video to Cathy for critique, and Cathy was inspired to learn more about Senior Pageants.

Cathy's professional experience also includes owning private studios, dance competition adjudication, musical theater, and master teacher for many prestigious dance organizations.

Now in the "Age of Elegance," it is spending time with family and friends that has become Cathy's center stage. With her brother and sister, she plays in the family ukulele band, Twenty One Cats. Nothing could possibly be more fun.