The Ms. Massachusetts Pageant is administered by the Ms Senior Mass Pageant organization under the direction of Lorraine Gorham and her dedicated team, Jessie Rivers, Connie Lind, Joanne Impoco, and Ellie Walsh.

Many thanks to Ms. Gorham, and to Fran Owens, Ms. Maine 2011, for their years of hard work and dedication to Ms. Massachusetts!

The 2018 Ms Massachusetts Senior America Pageant was held on April 29th at 1PM. To learn more about Ms Massachusetts, contact lorraines352@aol.com, and make your plans to be inspired today!

MS MASSACHUSETTS SENIOR AMERICA 2016,
HOLLY JOY PEARSON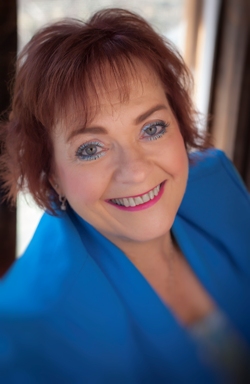 CONGRATULATIONS to HOLLY JOY PEARSON, Ms Massachusetts Senior America 2016, and Special Thanks to State Administrator Lorraine Gorham for a wonderful State Queen!

Originally from Ludlow MA, Holly Joy is a resident of Agawam, MA. Previous occupations include 30 years as a music educator, choral director, voice teacher, church soloist, professional singer and piano accompanist. Her interests include singing, musical theatre, acting, working with the youth and elderly, playing in a bell choir, traveling, learning to knit and crochet and to play the guitar. She has sung with the Fort Singers at the Student Prince Restaurant for over forty years.

Holly is a member of the National Association of Teachers of Singing, Massachusetts Music Educators Association, American Choral Directors Association, National Association for Music Educaton and the Tuesday Morning Music Club. She has served as Worthy Matron of the Order of the Eastern Star four times, and is past secretary of the Isadore Forbes Benevolent Fund Board. She is a past queen of the Daughters of the Nile and is in line to be High Priestess of the Ladies Oriental Shrine of North America. Both of these organizations work for the benefit of the Shriners Hospitals and Shriners Kids. She has conducted community choruses and womens' choruses in Nebraska and Albequerque, NM. She mentors in the Springfield Public Schools and performs in the annual Boars Head Festival at Trinity Church in Springfield, MA. Holly's family includes her significant other, Dave Jenney and her two beautiful daughters, Dr. Heather Pearson and Courtney Pearson.