The Ms. Massachusetts Pageant is administered by the Ms Senior Mass Pageant organization under the direction of Lorraine Gorham and her dedicated team, Jessie Rivers, Connie Lind, Joanne Impoco, and Ellie Walsh.

Many thanks to Ms. Gorham, and to Fran Owens, Ms. Maine 2011, for their years of hard work and dedication to Ms. Massachusetts!

The 2018 Ms Massachusetts Senior America Pageant was held on April 29th at 1PM. To learn more about Ms Massachusetts, contact lorraines352@aol.com, and make your plans to be inspired today!

MS MASSACHUSETTS SENIOR AMERICA 2015,
RUTH HARCOVITZ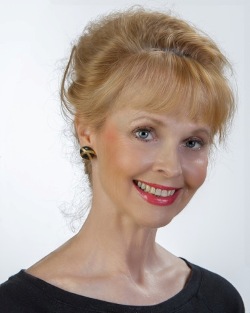 Ruth Harcovitz is an alumna of New England Conservatory with a B.Music in Vocal Performance, with graduate study at the Vienna Academy of Music. She maintains a triple career as a singer of classical music, light music, and as a singing teacher.

Ruth has performed and recorded with with the Boston Symphony in Symphony Hall and in Carnegie Hall, and sang with the opera superstar Beverly Sills. Ruth has sung leads with many opera companies, including Artists Internationale, the Santa Fe (NM) Opera, and Opera New England.

As a classical recitalist, she has concertized in colleges, libraries, museums, and on radio. She sings in French, German, Italian, Russian, Hebrew, and Yiddish, all of which she has studied. She has also been featured as a soloist with choral societies and orchestras.

Simultaneously pursuing her fondness for light music, Ruth has sung leads in musical theater and appeared with many musical revues, including her own vocal quartet, "Champagne."

For over forty years she has created and starred in hundreds of performances of her own solo shows, including A CELEBRATION OF RODGERS AND HAMMERSTEIN, SONGS of the ROARING TWENTIES, A HISTORY of AMERICAN MUSICAL THEATER, APRIL in PARIS, THE SUNNY SKIES of ITALY, and SONGS of WORLD WAR II for the 70th anniversary of the end of the war. She recently returned from a successful singing tour in Florida.

Ruth has taught voice at New England Conservatory, Northeastern University, for the Zamir Chorale and the Boston Chilren's Theater. The author of many articles on singing, she maintains her own teaching studio.

She has served as both Vice President and Vice President of the New England Conservatory Alumni Association, an international body of 15,000, and been a mentor to students for eighteen years.

The education of youth is important to her as she brings an anti-bulying program, GETTING ALONG WITH OTHERS, based on social issues presented in the musicals of Rodgers and Hammerstein, into the schools.

She is the recipient of hundreds of Massachusetts Cultural Council Grants for her performances throughout the state.