The Ms. Massachusetts Pageant is administered by the Ms Senior Mass Pageant organization under the direction of Lorraine Gorham and her dedicated team, Jessie Rivers, Connie Lind, Joanne Impoco, and Ellie Walsh.

Many thanks to Ms. Gorham, and to Fran Owens, Ms. Maine 2011, for their years of hard work and dedication to Ms. Massachusetts!

The 2018 Ms Massachusetts Senior America Pageant was held on April 29th at 1PM. To learn more about Ms Massachusetts, contact lorraines352@aol.com, and make your plans to be inspired today!

MS MASSACHUSETTS SENIOR AMERICA 2014,
ETHEL LEE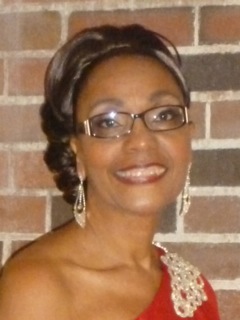 A resident of Springfield, MA, Ethel was born in Evergreen, Alabama and is a graduate of Alabama A&M. She became the first female police officer and officer of color on the West Springfield Police force, serving for twenty-eight years. For the last ten years of her career she was the towns D.A.R.E. officer interacting with school-aged children warning of the pitfalls of drug and alcohol abuse. In 1999, Ethel was given the Community Service Award from the faculty of West Springfield High School. In 2002, Ethel and her ensemble opened for the late great jazz legend, Jon Lucien.

After retiring in 2003, Ethel became a full-time jazz singer performing with her ensemble throughout New England and had a leading role in the Majestic Theatre production of Blues in the Night and was honored as a "Woman of Distinction" by the Girls Scouts of Pioneer Valley. In 2007, Ethel won the Ms Senior American Idol contest and in the 2012-13 Motown production she portrayed Dionne Warwick. Ethel and her trio performed for Senator Edward Brook's public service award ceremony and for MA Governor Duval Patrick's inauguration ceremony. At the Springfield Community School of Music, Ethel has volunteered for their Roots & Traditions program as well as their annual fund raiser. Ethel has modeled in the Springfield Museum's Festival of Flowers, the Easter Parade Fashion Show sponsored by the GFWC of MA., participated in the Thanksgiving Balloon Parade, served Thanksgiving meals to the homeless at Commerce High School and appeared at the opening of a new clothing store in Chicopee, MA.

She lists "meeting new people" among her favorite pastimes along with reading, cooking, singing and traveling. Her family includes husband of 42 years, Wayman, and children Darrell and Adriane.