MS MASSACHUSETTS SENIOR AMERICA 2017,
PATRICIA LIQUORE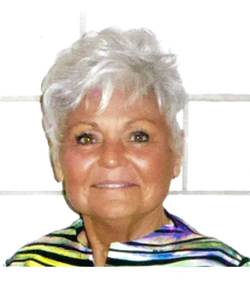 CONGRATULATIONS to PATRICIA LIQUORE, Ms Massachusetts Senior America 2017, and Special Thanks to State Administrator Lorraine Gorham for a wonderful State Queen!

Formerly of Springfield, MA, Patricia moved to Agawam, MA when she was seven years old. A graduate of Agawam High School, she attend Springfield Community College taking courses in Cosmetology and has been a hairdresser for 53 years. Patricia is a choir member of Our Lady of Mt Carmel church, a Rhode Island Mobile Sports Fisherman and a member of the Women of the Moose of Thompsonville, C T Chapter 1302. Patricia road a Harley Davidson 883 Hugger for many years and now en joys watching old movies, singing, dancing, theater and earning a black belt in shopping. Patricia and he husband enjoy crafting light boxes and going on adventurers in their motor home to Florida in the winter and to the Rhode Island beaches in the summer or wherever the wind takes them. Patricia's family includes husband, James, and her Pekinese named Linguine.