The Ms. Massachusetts Pageant is administered by the Ms Senior Mass Pageant organization under the direction of Lorraine Gorham and her dedicated team, Pat Booth, Joanne Impoco, Connie Lind, Patti Liquori, Jessie Rivers, and Ellie Walsh.

Many thanks to Ms. Gorham for her years of hard work and dedication to Ms. Massachusetts!

The 2020 Ms Massachusetts Senior America Pageant will be held on June 28 at the Holyoke High School in Holyoke, Mass. To learn more, contact lorraines352@aol.com, and make your plans to be inspired today!

---
MS MASSACHUSETTS SENIOR AMERICA 2021,
SUZAN APRIL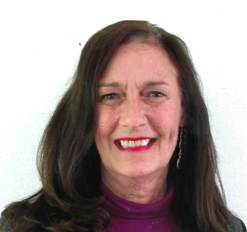 CONGRATULATIONS to SUZAN APRIL, Ms Massachusetts Senior America 2021, and Special Thanks to State Administrator Lorraine Gorham for a wonderful State Queen!

Currently a resident of West Springfield, MA, Suzan was born in Hartford, CT and grew up in Enfield, CT where she was a 1978 graduate of Enrico Fermi High School. She spent 15 years working in fashion with Casual Corner during which time slacks came into fashion as women entered the work force. Suzan attended the Barbizon School of Modeling and is a 2009 graduate of Holyoke Community College with an Associate degree in Arts and Literature. In Holyoke she received the Roy Faudree Award for best all around theatre student in 2006.

Committed to volunteering, Suzan as supported the Rover Starts Over program that rehomes dogs who have lost their humans and worked as a board member of the Aids Action Committee helping clients furnish apartments and pay their bills to get back on their feet. A member of the Opera House Players Community Theatre, she acted, built sets and did whatever was necessary to insure their success. Her crafting projects include repurposing objects into something they're not: "framed" Parchese Boards, "lazy susan" plant stands and "checker board" topped accent tables.




---




Senior America, Inc.
P.O. Box 116
Allenhurst, NJ 07711 USA

Phone (732) 746-2598