MS MARYLAND SENIOR AMERICA 2014,
DIANNE ROSSO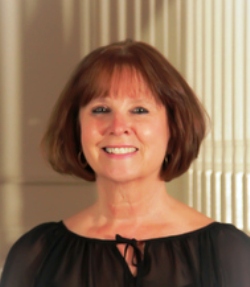 Aa Dianne tells it:

I graduated from University of Maryland Baltimore County in 1972 with a BA in theatre and dance and a Masters in education. I student taught in 1972 at Glen Burnie High School and went under contract with the Anne Arundel County Board of Education as a theatre arts teacher. Because there were no dance classes in the school system, I then developed a dance curriculum for credit taught during the school day and grew it into the largest dance program in a public high school in Maryland. I expanded the daily dance program to also include a dance company, a junior dance company, and a dance club and toured productions state wide. In 1989, I wrote another curriculum, "Dance for the Athlete," which developed footwork, speed and coordination in athletes and it became an instant hit. Enrollment in dance at my high school grew so rapidly that I had to equip a second dance studio and have a second teacher hired.

Numerous students leaving my program went on to major in dance, eventually performing in numerous dance companies, on Broadway, in Vegas and with Disney, open dance studios, become high school dance teachers and a star athlete from my program just signed a 46 million dollar contract with the Miami Dolphins.

Along the way over these 42 years of teaching, I have won a variety of awards including Outstanding Arts Educator for the State of Maryland, Dance Teacher of the Year and National Finalist, Anne Arundel County Excellence Awards and Finalist for the Teacher of the Year. I have shared my "tricks of the trade" with several national dance magazines, journals, conferences, and TV stations but the most gratifying thing for me has been developing talent in students. Teaching in a low income, blue collar and diverse community has allowed me to build a special success in thousands of young students. Whether going on to Broadway or not, everyone has walked out of my classroom being a star! Nothing is greater than the feeling of seeing all of their parents turn out for my twice a year dance productions and having the opportunity as parents to see their students. Whether they are beginning level to the most advanced, everyone is a winner!