MS KANSAS SENIOR AMERICA 2020,
LINDA FRANCHINI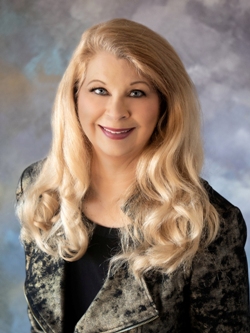 CONGRATULATIONS to LINDA FRANCHINI, Ms. Kansas Senior America 2020!

Linda Franchini born in Florida. She lived the next several years in Africa. Her father retired from the Air Force and moved to Marysville, Kansas. It was then on to Wichita, Kansas, where she spent most of her school years. Linda loved and studied ballet her whole life. She eventually played as a member of the Orlando Symphony. Linda served in the Air Force as an oral surgeon assistant, and then served in the Navy as a drug abuse counselor and data processing technician. Linda has played the flute since a child and had majored in dance and music before pursuing a career in electronic engineering. Upon leaving the military, Linda worked and received degrees in both Electronic Engineering Technology and Electrical Engineering Technology.

Loving teaching, Linda than became a college instructor at State Technical College of Missouri, where she taught all aspects of digital electronics for twenty-seven years. At night, Linda taught her love.....ballet. Her success at teaching allowed her to become the recipient of many awards, including the Governor's Award for Teaching Excellence, selection as one of the state's few Master Teachers, and a five time recipient of Who's Who Among America's Teachers. She was selected as the Outstanding Technical Teachers for a five state region. During this time she was Faculty Senate President, at the same time raising two children and one husband. Linda also taught a generation of dancers to love and appreciate ballet. She was the coach of a dance company that had many national successes.

In 2003 Linda had a stroke. Linda raillied, and with the help of her husband, was able to return to teaching and completed three more years before she retired. She even won a "Breaking Traditions" award for women in traditionally men's occupations. Linda later quit dancing but picked up her flute again. She now plays with her church choir weekly at services, weddings, and funerals.

Linda recently started a stroke survivor support group at St. Mary's Hospital, that is active in it's support for both the stroke victims and their families. She joined Toastmasters and has had numerous request for motivation speeches and well as humorous ones. Linda won the district Toastmaster's Humerous Speech Contest. Linda hopes that she is an inspiration to her family as well as the young people in her life. Through her hard work and her tenacity, she hopes she can inspire, young and old, to never quit, never take no for an answer, and never give up.