MS HAWAII SENIOR AMERICA 2014,
GLADYS NILSEN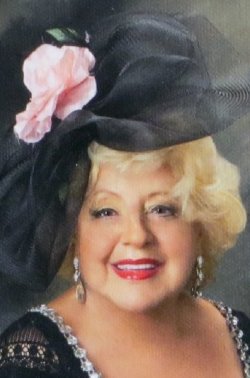 CONGRATULATIONS to GLADYS NILSEN, Ms Hawaii Senior America 2014!

Gladys Nilsen has 6 children, all professionals, and 11 grandchildren. For many years she was an Assistant Librarian in a Public Library, she decided to pursue her dream: Now Gladys is an Actress, Vocalist, Author, Composer, Voiceover artist, Bilingual. She performed in films, theatre, commercials, voiceover; Sang off-Broadway in NYC and abroad. She is an author of a fiction book, "On a Sad Gray Afternoon", translated in English to French and Spanish, selling successfully at Barnes & Noble. She composed a romantic ballad "Un Regazo De Amor". Both registered at the Library of Congress, Washington DC. In her spare time she focuses on photography and flower arranging, specializing in Hawaiian style.

World traveler, she has also lived in Chile, Peru, Belgium, (where she was studying singing at the Royal Conservatory of Brussels), she currently calls Hawaii - HOME.

Gladys learned about their culture, language, religion and her conclusion is: "WE, HUMAN BEINGS ARE THE SAME, YET, SO UNIQUE."

She was a guest speaker at the 50th Anniversary of the United Nations.

Gladys is a member of "The Nature Conservancy of Hawaii" and "The Preservation Society of New Port, RI".