MS GEORGIA SENIOR AMERICA 2014,
DEBORAH CALVERT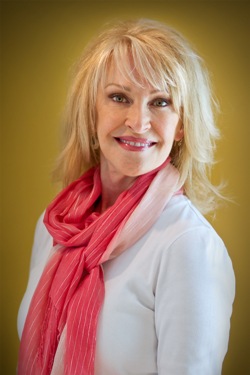 CONGRATULATIONS to DEBORAH CALVERT, Ms Georgia Senior America 2014!

Deborah Calvert is a very young 65 year old single mother of three grown sons, which she raised largely on her own, and is extremely proud of the men they turned out to be. She is Oma to three teenagers, two granddaughters and one grandson, as well as two grand dogs, and one grand cat.

Ms. Calvert's story includes growing up in Pennsylvania, attending John Robert Powers in New York, and Penn State University, as well as a diverse and lengthy professional career, as a former modeling instructor, a business owner and restaurateur, a home staging professional, a visual designer, a professional hair and makeup artist, a singer, dancer, and actress and fitness instructor.

Deborah has appeared in numerous feature films and television, such as "Ruben, Ruben," "Shakespeare's Cat," "Four on Broadway," "A Christmas Story" and more. She has appeared in commercials for Ford, Hanes, Bi-Lo, and Chevrolet, to name a few and starred on stage as Dolly in "Hello Dolly;" Vera in "Mame;" Truvy in "Steel Magnolias" and more. She also been a runway and print model for Macy's, Hanes, Loehmanns, Cole of California, and others. As a freelancer, she worked on the Country Music Awards, Country Music Hall of Fame Specials, Ryman Christmas and Anniversary Specials and countless television and feature films for thirty years.

Ms. Calvert has always exercised regularly because she likes the results, and engages in long walks, weight training, pilates, yoga and anything else that looks like fun!

Deborah's passions are many, so it's hard to work is all in, she says. She loves to decorate, travel, cook, entertain family and friends, dance and sing. Deborah says, "It is my belief that our talents are gifts to be used for the benefit of others, so I offer my talents whenever possible."