MS GEORGIA SENIOR AMERICA 2013,
KEIKO GUEST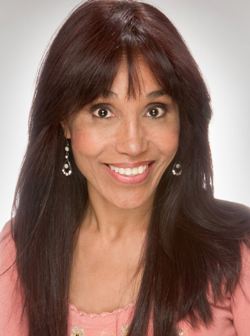 CONGRATULATIONS to KEIKO GUEST, Ms Georgia Senior America 2013!

Growing up an army brat, Keiko lived on three continents by the age of 8. Being exposed to multiple nationalities and cultures, world travel continues to be her best teacher.

While living in Germany from age 8-12, she had instructions in mostly ice skating, equestrian lessons and some ballet. She continued riding after returning to the US, until high school and cheerleading took priority.

At the age of 20, Keiko began her formal dance training and a year later found herself dancing with the Louisville Ballet for 2 seasons before quitting to be a housewife for the next 8.

At retirement age for most, Keiko, again, embraced dance and joined Ruth Mitchell, a contemporary dance company, from age 30 through 46. In the 17 years since, she has danced with the Atlanta Opera at ages 49 and 57, the Atlanta Symphony Orchestra at 62.

Right before her 60th birthday, Keiko began training in tumbling, having to reprogram the body for more flexibility than was required for dance. She diligently continues her tumbling classes alongside other beginner/intermediate students ages 10-15.

Her tumbling led her to Dair Aerial Dance Theatre, where Keiko trains and assists in inner city teen programs, helping to mentor, also serving as artistic coach for the professional company.

In July of this year, Keiko had the privilege of accompanying and performing with the Georgia Special Olympics in South Africa at the Gym for LIfe Exhibitions in Cape Town.

Most recently, Keiko auditioned for and was made a member of the Atlanta Silver Classix Crew, a hip hop/dance team performing for halftime shows at the Atlanta Hawks Basketball games. The crew often performs for seniors and various event.

Since 1975, Keiko has been a photographer, specializing in dance and children. She has headlined fine art exhibits in major galleries. Her work has hung in theaters and dance venues, a restaurant as well as featured in multiple publications.

Grateful for her many jobs and experiences, Keiko has been a secretary/file clerk, medical records correspondent, a career waitress, hotwalker (walking race horses), dancer, dance teacher, choreographer, costume designer, makeup artist and hair stylist.

Unrelated point of interest: Keiko is a survivor of the Costa Concordia shipwreck.

She thanks the Ms. Senior America Pageant for this amazing experience and desires for everyone to turn anything and everything over to the Higher Power of the Universal God and dwell in the NOW, where it is reputed to be timeless..... and ageless.